Following Spain's World Cup Victory our Number 9 was pictured wearing a Liverpool scarf and holding the trophy.
What a legend, to wrap the Liverpool colours around football's most coveted trophy, gracias Nando.
I really can not remember any other player ever wearing his club's colours after winning the World Cup for his National Team.
Now would he be wearing that scarf if he was leaving?
Y.N.W.A.
-Antoine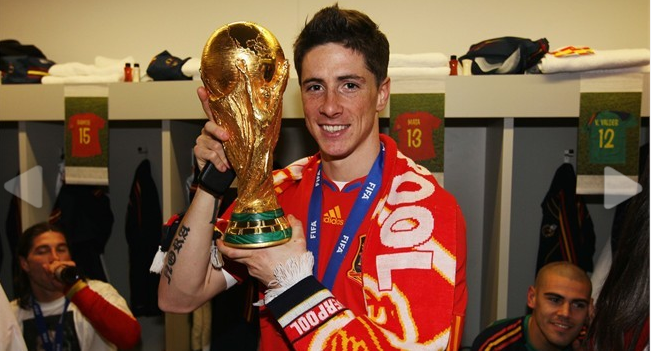 Photo courtesy Getty Images