More and more Liverpool supporters have been buying the black shirts (www.ourclubourshirt.com)
A group of them have been meeting by the Shankly statue an hour before each game to promote the new Our Club Shirts and to educate the fellow Liverpool supporters that there is a alternative and they don't have to buy from the club shop. Nineteen of them first met before the West Bromwich Albion game and then  last Saturday the group had swelled to over ninety.
For the Blackpool game, the group will not be meeting at the usual spot but they will be joining in with the Spirit of Shankly protest. They will be meeting at the supporters club on Walton Breck Road at 1:30PM and then march together along side S.O.S.
They are asking all Liverpool Supporters to join in by wearing the black shirts, if you don't have one of the 'Our Club Shirts' then they request that you wear a solid black shirt instead.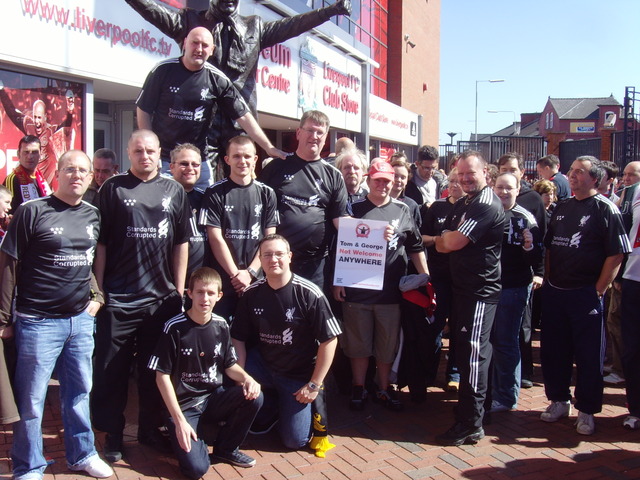 Before the West Bromwich Albion game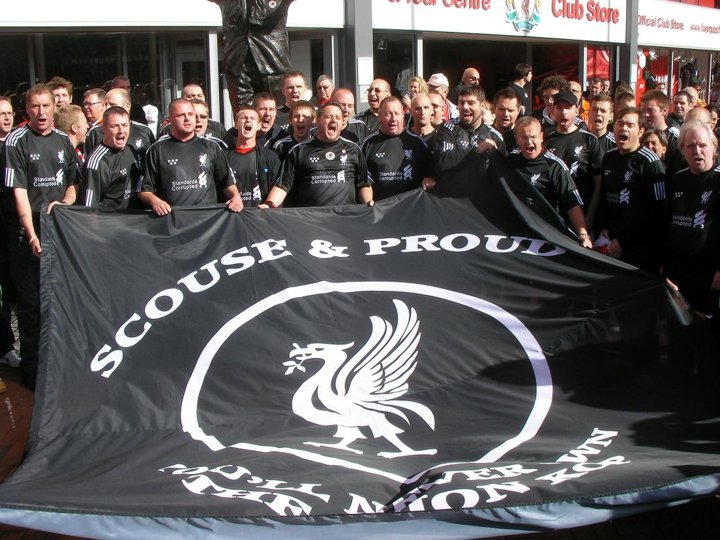 Before the Sunderland game
If you are going to the game on Sunday please support this effort, let us turn Anfield black. We are mourning what Hicks and Gillett have done to our beloved club.
Y.N.W.A.
Hicks & Gillett Out NOW!
-Antoine