---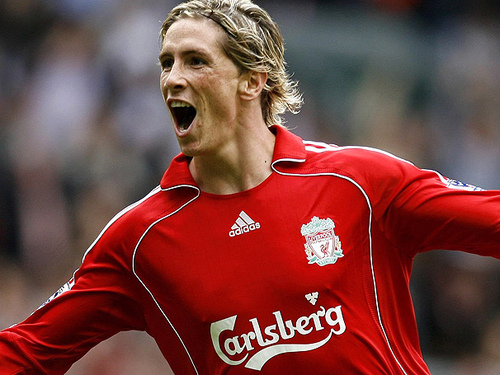 Hello Reds,
Like you, since yesterday's night, i'm plenty of feelings about the case "Torres". Feelings which put us in trouble.
Quick back on early facts:
1.Thursday's evening: we learned that Chelsea have made a bid on Torres. Immediatly refused by the club which has made an official statement "he's not for sale".
2.Yesterday's evening: Torres made a request to leave to Chelsea. Request refused by the club the same night, and again a statement in which Torres is asking to honour his contract.
Now, since i started to write this article, i'm (and we are) waiting anxiously for what will happen. While we would have prefered to celebrate Suarez incoming…
Will Nando stay? Will he leave? Key answer is: does he WANT to stay?
We are Liverpool FC. With all that it means. WE (players, owners, manager, supporter) only need unity.
As supporters, we are absolutely unique. Because of our values, our way of supporting, our passion we love to share. We live, we remember, we feel and we make history of the club e-v-e-r-y day.
And we don't deserved unfair way of Fernando Torres.
We always backed him, as we loved him since his first steps on the pitch. In hard moments, we always supported him, and sometimes more than any other player.
Now two simple solutions:
1.He decides to leave, finally.
I say "finally" because, only words we read has been made by his agent. Except his request, Fernando didn't speak. In hours coming, Kenny will see Fernando and speak with him. This moment is surely (for us) the key moment of Nando's future. He will surely see officials of the club too.
So if he wants to leave, then, we must sell him immediatly.
Any supporters would understand his choice: Chelsea has nothing more than us. And it's true to say that they are attractive only because of the money.
2.He stays:
What a strange feeling after his request. It would mean that Kenny has had right words to convinced him that now, the club is on the right way. That Roy is past, that Hicks and Gillets are past. That we have new owners, who seem to be determinate to bring back glory days. That we have a manager who is big part of Liverpool history's of success. That, even if the season as badly started, we have still something to do: fight for top 4 position finish and winning Europa Ligue.
And that, a new story has now really started with Kenny as manager.
Only Torres will choose. Only Kenny, supporters, team mates and direction of the clubs can convince him to stay.
But for my part i want to say one thing about the nando's case.
He wants to leave, fact. But not anywhere: to Chelsea !
And if he does, it will break my admiration for this player. When you play for LFC, you know that it's an emotionnal atmosphere around you. LFC is a family. You can't go anywhere when you leave. Man Utd and Everton are absolutely prohibited destinations. For my part, I add Chelsea: because of it's a big rival. And not a family too. It's club of rich mercenaries.
As an ex-Atletico player, he can't go to Real. But in fact, if he leaves us, i would prefer he leaves england.
But if he stays, we will surely need time to apologize Torres. And it's not sure that we will. We can, maybe we could: everybody can make mistake. If he recognize it and ask for us to apologize, we could apologize. But after that, he has to show an extraordinary comitment to the club. An extraordinary wish to be a part of our future. And an extraordinary fighting spirit…
Have we apologized Gerrard? Not really sure: as supporter i appreciate clean players like Carragher, Reina, Kuyt, and their wonderful commitment.
So Nando, if you stay, you'll to be really Red after. Because supporters will never forget. And nothing is bigger than the club.