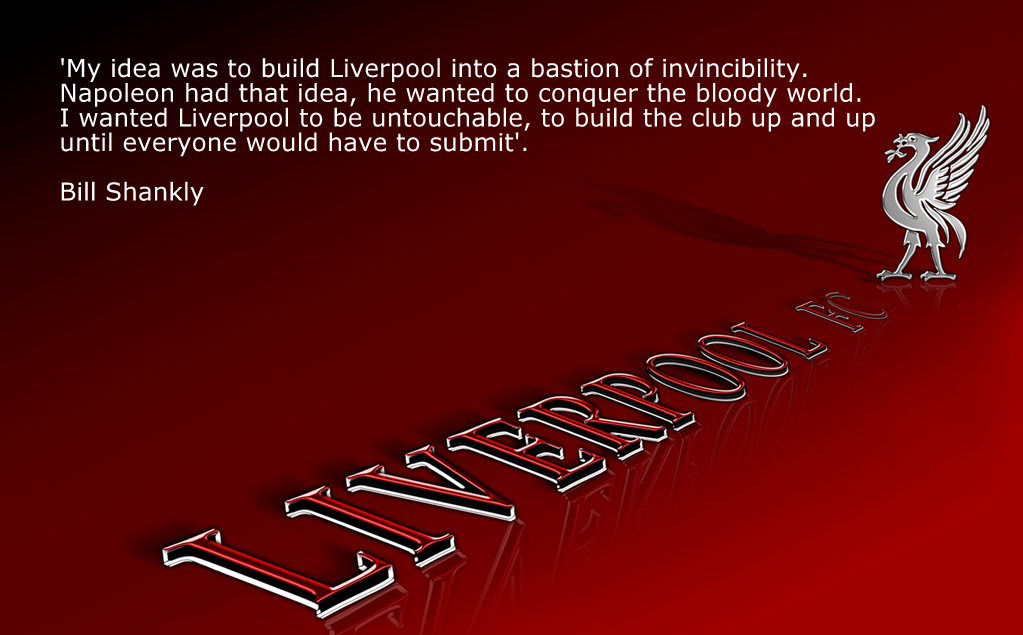 It's hard to believe that we have been discussing the complete overhaul of the Liverpool Football Club squad, especially after Sunday's resounding victory over old foes Man Utd. So strange to think that only a week early I wrote an article in which I slammed the Reds for a despicable game away to West Ham: and they bloody well deserved it!
Whether the Reds need high profile encounters to rise to the occasion is hard to verify, but two recent games, one against Chelsea and this last one against Man Utd make it hard to believe that the same team (add Torres/delete Suarez) was languishing in the relegation zone just a couple of months ago. However, when playing against teams of a lesser caliber, the Reds have repeated lost the intensity and drive to steamroll their way through.
The Reds however are poised to undergo a significant overhaul this summer as the new ownership prepares the foundations for another golden era of success. If something needs changing it's certainly not the man in the management seat. Kenny Dalglish has had the same effect on the Club as the day a meteor struck the earth and extinguished all pre-historic beasts. John Henry seems to be a person that believes in value and legacy so the confirmation of Kenny at the helm is well and truly a no-brainer.
Now let's go back to rebuilding the Bastion of Invincibility so dear to Bill Shankly. I have asked you in a previous article to send in your views in the form of a list of two players per position, reflecting how you would like next year's squad to present itself. Though many went down the road of computations and market valuations which were both unnecessary and uncalled for, the majority sent in their list and this is what transpired:
The most voted were today's first team players, which within itself, gives the current squad a vote of confidence. Notwithstanding the fact that the comments came in prior to the game with Man Utd, the most voted player was Luis Suarez, followed on level votes by Gerrard, Meireles and Carroll, again Carra, Kelly and Johnson just behind, with Reina, Agger, Skrtel, Kuyt and Lucas following closely and all on equal votes. The players that are non-regular starters that got the most votes and were actually not far behind the above were Cole, Aurelio, Wilson and Pacheco, with Gulasci getting the most votes to be our reserve keeper.
The most voted player currently not wearing the Liverpool shirt was Charlie Adam, followed by Coentrao, Ashley Young and Arda Turan. The remaining votes were spread amongst the more than 80 different contenders you wish to see playing for the Reds, many of which seemed to be quite improbable arrivals. This is how it stands at present:
GK: REINA/GULASCI
RB: JOHNSON/KELLY
CB: CARRA/SKRTEL – AGGER/WILSON
LF: COENTRAO/AURELIO
DM: LUCAS/M'VILA
CM: GERRARD/MEIRELES
RM: KUYT/COLE
LM: YOUNG/PACHECO
ST: SUAREZ/BOJAN – CARROLL/BENZEMA
The above are the two players per positions as voted by you, and remember, the scope here is to have two quality selections per position. Six different goalies were mentioned, but no international keeper would come to Anfield to be Reina's sub. Let us have more lists as the one above and we will keep you updated on what the fans of EOTK are saying. One final observation: from the twinned list shown above (22 players total), there are ONLY five players that are currently not Liverpool players!
Send your lists!