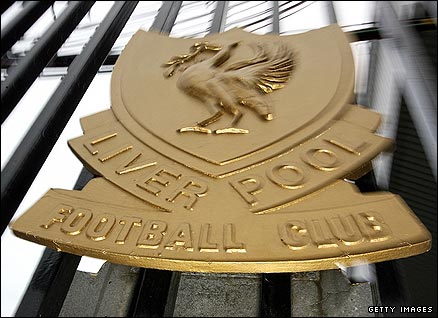 I have been reading article after article on EOTK about whom we should buy and who we should sell. Most of the lists I have been seeing seem to be quite improbable, and this because there seems to be a general consensus that FSG will spend big this summer, but will they?
In my most modest view, FSG committed to spend Stg 25 in January on Luis Suarez, which presumably was intended to partner or fill-in for Torres when he was unavailable to play (which unfortunately was often the case!). The sequence of events was so fast, and the facts remain so secret, that no one will ever know whether at that stage (notwithstanding the Club's refusal to accept the Spaniard's transfer request – again possibly intended to up the stakes) FSG knew there would be a huge influx of Chelsea money coming in, or whether they were well and truly convinced this investment was needed to bolster a much beleaguered attacking front. What is a fact however, that they were quick to re-invest the remaining money in the sensational swoop of Andy Carroll, where again Newcastle dictated the terms of the deal. The bottom line is that FSG cashed and spent the money made from the Babel and Torres sale, but they also made a statement by selling an unfulfilled promise and a want-away torero and brought in what has already proved to be an exciting player in Suarez, and a future Kop idol in Carroll. All in the blink of an eye!
Next summer will not be a repeat scenario. Whatever happens in summer will be planned and pondered upon well in advance. Granted that not all targets will be brought in, but then I am sure there will always be a plan B. You must always have a plan B because when you target a player, you have to deal with the Club's requests, the players wishes and wage demands, and then there is always some other Club that will try to outbid you. The only real factor that can make a move smoother is when the player expresses his desire to wear the Red Liverpool shirt.
We all know, or think we know, what the Club needs. Generically we would need to add quality and depth to the squad. We would also need to off-load some of players that have either not made the Anfield grade or that wish to have more playing time, which time they are not getting at Liverpool: the so called deadwood…..what a horrid term. Here again you have two options: you either have a Club coming in for the player, and yet again the player needs to be happy with the move (salary demands included), or else you'd need to find a Club to loan the player out to, as has been the case with Aquilani, Degen, Insua and El Zhar.
I admit it is fun and intrinsically romantic to compile wish-lists of players we'd love to see in a Liverpoll shirt, and it gives one a rush of power to demand that certain players should be shown the door. I'm often amused when I read innocent computations of what the Club should demand for its players, and how this would, added with a base transfer kitty, enable us to bring in the stars that can take Liverpool back where it belongs. It's all sweet, it's all innocent, but I'm afraid a big portion of it will remain wishful thinking, because it's never as easy and straightforward as one may think.