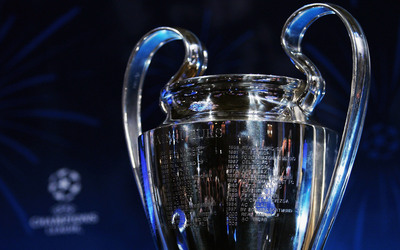 I have been accused to endorsing Europa League football, but mine was a case of trying to walk before I could run and perhaps of being a tad cautious with my pretentions and expectations. The math says that both Europa as well as Champions League football could be at the end of the tunnel, and there is light, a flicker perhaps, but it is still a light of hope.
Although I personally still feel Europa League football is a good alternative to no European football (if anything to give our rising stars experience) I will try to make some people happy by raising my sights and aim higher…..the target being Champions League football. At the present time there is an obstacle between us and CL football called Manchester City, with a hurdle in between called Tottenham Hotspurs. In this instance, and perhaps for the mere joy or savouring the possibility, we will assume that the Spurs hurdle will not prove to be an insurmountable and that somewhere along the way; the desperation of others will prove to be the catapult we need to land this goal.
Whatever computation is made, the Reds need to keep marching on and win the remaining four games. With two home games and one away, the Reds biggest battle will be the tie with Spurs which holds a conflict of interest. The other three games are against teams sitting in mid table and which have all acquired PL permanence from next season.
Man City on the contrary have another six games to go (seven if your included the FA Cup Final against Stoke City which will have a domino effect on the game before away to Everton and the one after again to Stoke). Their games have a much different predicament to ours! Blackburn (this evening) and West Ham are running the gauntlet and could be sucked down into Championship football, Everton will want to win higher than us, while both Stoke and Bolton will want to finish on a high. Yes, Man City can also go on a winning streak and notch up all 15 points, as the game against Spurs will be nothing short of a lottery.
All considered, it's really a battle between three Clubs to land the lucrative and prestigious Champions League spot, or the less desired but still commercially important Europa League alternative. Whoever finishes 6th, position in which the Reds find themselves at present, only play domestic football next season.
My moderate optimism here will make many happy, and as I have been saying for the past weeks; until the math says it can be done, there is no reason why we cannot dream on!
Believe! Dreaming is free and dreams can come true!