Thanks to @miguelarr90 for sending me this picture showing a mockup of our shirts.
Not sure how authentic these are but if they are I am really looking forward to the home and away retro look, the third kit one doesn't excite me much. Many also questioned the logo with just the Liverbird without the Hillsborough flame, yes I am sure that the flame will be there, the club will not leave it out.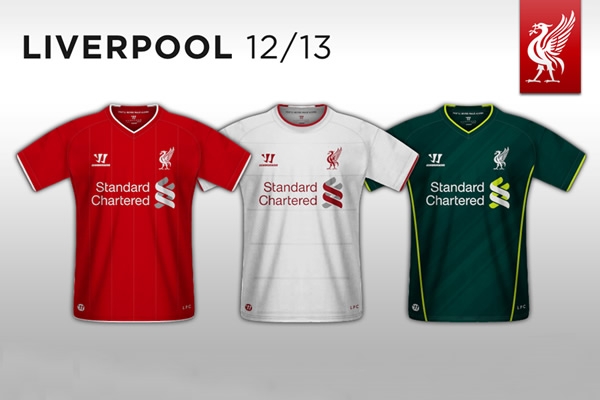 Thanks also to @wideawakewesley  for sending me this one.