Thanks to Stephen Henderson for bringing this to my attention.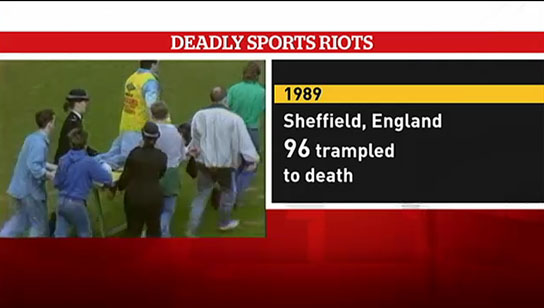 Last night the Canadian Broadcasting Corporation included Hillsborough in a list of "sports riots" during their nightly news broadcast The National (http://www.cbc.ca/video/#/News/TV_Shows/The_National/1233408557/ID=2192246605  at about 4:40).
We really should contact CBC and ask them to issue a correction, please be civil about it.
Complaints can be directed here: http://www.cbc.ca/thenational/about/contact/ or http://www.cbc.ca/contact/