Just under two weeks prior to Brendan Rodgers being appointed Liverpool manager, he publicly rejected the position. After all, it was the media who had put his name on the shortlist, not the owners. He said he wasn't interested, knowing the whole time that he'd accept an offer if it was ever put on the table. This way, he knew that if the Liverpool board still came after him even though he'd already said "no", then he'd be their man.
It was this piece of smart, witty mind-games from the Northern Irishman that won me over.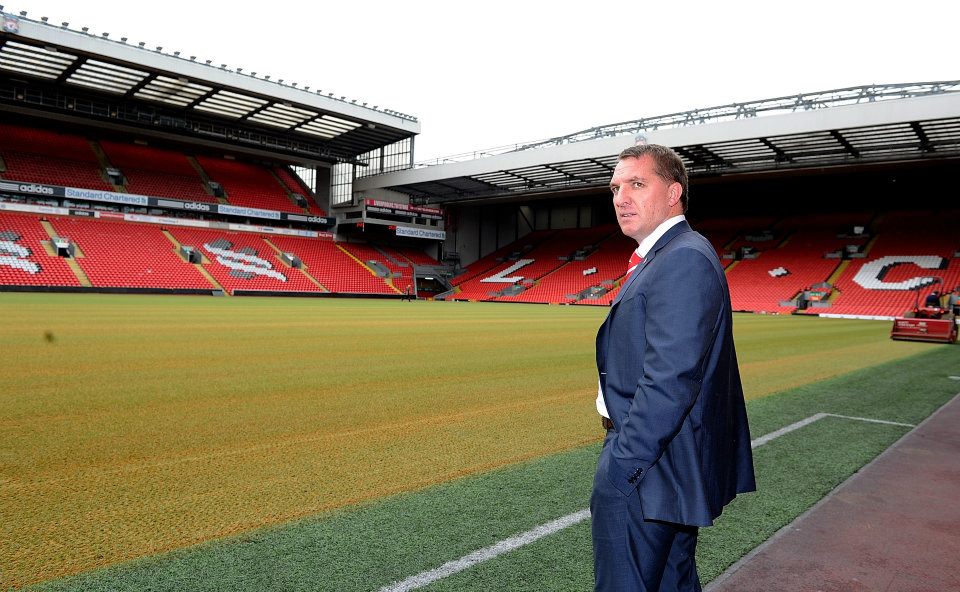 Personally, I found it hard in the days following Kenny Dalglish's dismissal. To see one of my idol's leave the club I love so much was never going to be easy. However the smart, well thought-out decision to appoint Rodgers as his replacement has reignited my excitement for the future of the Liverpool Football Club.
Rodgers' football philosophy is so intriguing, so unique and so extremely promising. The 'tiki-taka' brand, learnt from Barcelona, worked wonders on his Swansea side last season, and caught the eye of football lovers around the world.
The '1-2-6-1′ formation which he implemented whilst in Wales was fascinating to watch. His sides starved good opposition of the ball, forcing them into mistakes. His players were patient in their build up, finding space, working as a unit, picking their opportunities. When they lost the ball, their hunger and work rate to retrieve it was just as impressive as when they had it. It guided Swansea to 11th on the Premier League table, despite his side being favourites for relegation at the beginning of the season.
Under Rodgers, Swansea beat quality opposition – the likes of Premier League winners Manchester City, Arsenal and even Liverpool were all outsmarted by Rodgers' fluent passing, possession-based style.
Back in November last year, when Swansea earned a 0-0 draw with Liverpool at Anfield, Rodgers' side won 55% of possession. Rarely does a side, regardless of their quality, dominate Liverpool in that area of the game, especially at Anfield.
Returning to Rodgers' famous '1-2-6-1' formation – he likens his goalkeeper's more as outfield players than shot stoppers, player's who can provide an outlet for his defender's. He plays with two attacking centre backs who act as quarter backs, setting up plays moments before they occur. His six midfielders are broken up across different areas of the park, where they work in tandem with each other to create space and dominate possession.
It's a game style so incredibly unique, implemented by a man who has spent time at Barcelona, studying the best 'tiki-taka' experts in the game.
However on top of this, Rodgers is a man with a calm head to back up his footballing sentiment.
Upon arriving at Anfield, he outlined the need to be realistic with the club's aims. He realises transforming this club won't happen overnight. This is why he needs our patience. The adoring fans of the Liverpool Football Club must put their thirst for Champions League football behind them to allow for the players to adapt to Rodgers' style.
Even if it takes three years, Rodgers has a plan for this club. As long as there's improvement, we must be patient. We must earn our place back amongst England and Europe's best.
Whilst streaming Rodgers' first ever press conference, I was so engaged with what he was saying it was like I was trapped, absorbing every word that he'd said. He spoke brilliantly, and showcased his thorough knowledge of the game.
I was impressed by his first appearance as Liverpool manager, and felt even more enthused by his appointment when he revealed he had refused to sign if a Director of Football was brought in. It showed Rodgers' ambition to be in total control of this club. He wants it his way, and nothing will stop him from getting it his way.
He's already promised to "fight for his life" for the club and its supporters, and if we give him our full backing, I know his amazing tactical knowledge of the game will get us back to where we belong.
Source – http://aliverbirduponmychest.blogspot.com.au/
Twitter – https://twitter.com/#!/a_liverbird