By James Haydon
The English Football Association
In this part of the Hillsborough Wider View series, we'll be taking a look at the governing body of football in the UK. So here we ask:-
"Who are the English Football Association?"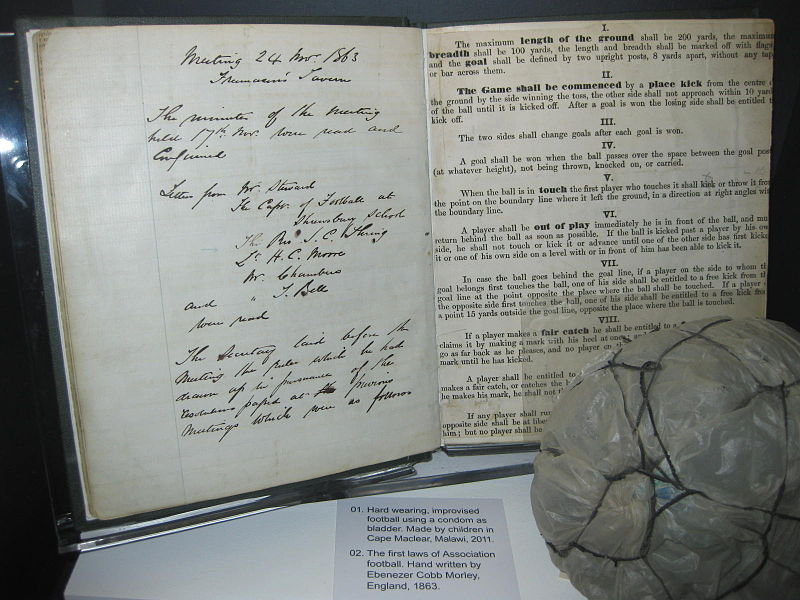 FA original laws of the game
This piece remains only as a reference to the greatest sporting disaster this country has ever seen; as well as a light beacon to the establishment corruption which followed, added to the fact that we still don't have Justice. This should be sharply brought to mind when we consider the FA's actions in recent months. That famous phrase regarding UK Law, attributed to William Gladstone states: "Justice delayed is justice denied" – Gladstone died in 1898, when the English FA was 35 years old, and still significantly more mature than the majority of the victims of the Hillsborough Disaster.
We must start with the the decisions made prior to April 15th 1989, which the public were unaware of, meaning that Nottingham Forest would be playing Liverpool at the Hillsborough Stadium that day. Who made those decisions and why? Perhaps the most important question of all is this: Why did the FA not make certain that the stadium's safety certificate was recently updated, and even more critical, valid? This question needs an immediate robust reply, as this reflects responsibility. The certificate was first issued in 1979, yet no adjustments had been made to it ten years later in 1989; even though there were at least three more serious incidents in 1981, 1987 and 1988. Of the ten years from 1980 to 1989, only one semi-final took place without incident, the 0-0 game between Arsenal and Liverpool in 1980.
There are plenty more questions like this, which someone knows the answers to – we simply want the explicit, definitive answers, especially when we consider the FA's recent silence, which grows more and more deafening as the months tick by.
We will come back to this in a few moments.
In Part 1 of Wider View, we made passing mention of The FA's activity; that among other things, they "denied people their basic human rights…" What was meant by that exactly? Not all will understand the legal implications of Lord Justice Goldring's reference in Wednesday's Inquest hearing (5th June), to Article 2 of the European Convention of Human Rights, but we do know that evidence will be presented to a jury at the forthcoming Inquest, to the effect that UK agencies may be implicated in the deprivation of life. We cannot say which legal questions the FA will have to face, but one should be would those ninety-six people still be alive if the FA had chosen not to use the Hillsborough stadium that day? The above link is to the Wikipedia entry for  the European Convention of Human Rights (ECHR). At the bottom, you will find a link to the pdf
It is essential to examine the actual response to the Hillsborough Disaster by the FA as well, something which raises many more questions than answers presently. Why essential?
It's because of the perception that The FA seeks to establish during our 'modern' era. When I read modern, I often take that as a euphemism describing the rewriting of history.
Is that something that the FA are guilty of? I don't know, but when David Bernstein said: "As our landscape continues to evolve, we all have a duty to protect and treasure the unique traditions and heritage that the FA Cup provides.." it's surely certain that he wasn't referring to the tradition of innocent victims being killed at an FA approved stadium; abandoning the families of those ninety-six men, women and children, as well of course, to the thousands of survivors traumatised by Hillsborough. In August 1981, South Yorkshire Police (SYP) convened to discuss the "organisation of football matches" with a number of relevant authorities at their headquarters. There was no mention of the serious incident that occurred at that year's FA Cup semi-final between Tottenham and Wolves at Hillsborough Stadium. The FA also chose not to respond when they received a letter from the Secretary of the Sheffield branch of the Spurs' Supporters Club, seeking an explanation for that incident that caused thirty-eight injuries. Why is it that the FA seemingly have a culture of ignoring legitimate scrutiny of their privileges and responsibilities? I must ask dear reader, would you have any recommendations for such an organisation, who surely have a duty of care to the millions of football fans in this country?
So what do we know exactly about that particular semi-final, in 1989? We will here name individuals as is relevant to the FA's response at Hillsborough, as certain facts have been established..
Peter Robinson, Liverpool Football Club's (LFC) Secretary in 1989, is on record as having a telephone conversation with Steve Clark, the FA's Competitions Secretary, prior to Hillsborough being selected as the match venue. Mr Robinson requested that Liverpool be given the Spion Kop end of the stadium, the opposite end to the Leppings Lane stand. What follows that conversation looks at the very least to be highly unprofessional, as LFC's request is to be denied, but only after what appears to be the most evasive handling of the FA's responsibilities. If what Graham Kelly (Chief Executive of the FA at the time) said is true, that "on matters like this (ticket allocation) the staging club and the FA are really bound to accept the view of the Police", then couldn't Steve Clark have told Peter Robinson exactly that at the time of LFC's request? Or did Mr Clark not have that authority? If so, why approach a Sheffield Wednesday official, Mr Mackrell, to see if that arrangement could be made? Mr Clark clearly believed that it could have been. We could discuss the 'organisation', or even the lack thereof, regarding the FA throughout their history, but I really hope this to be sufficient to show how utterly unfit for purpose the FA really are, and I haven't even started on the things they've done since the Hillsborough Independent Panel (HIP) published their report last September!
Below are three hyperlinks to the FA's website, which for me are hugely relevant, as they are the only articles you can find there which directly mention the Hillsborough Disaster since the HIP published its report. They also record every statement of the outgoing Chairman of the FA, David Bernstein, who has said  nothing substantive about the horrors of Hillsborough, even after that report was published :-
When reading all of those, you will find that they contain only the very briefest mentions of the worst sporting disaster this country has ever seen, which was then followed by the most extraordinary establishment cover-up in living memory. We have seen apologies in the Houses of Parliament, from Government Ministers no less; the High Court striking out HM's Coroner Dr Stefan Popper's verdict of Accidental Death; and now Lord Justice Goldring invoking Article 2 of the European Convention on Human Rights. We absolutely have to ask, will the FA remain silent to all of these events?
It can only be described as astonishing, that this governing body have had so little to say to all those so horrifically affected by Hillsborough: The 96, the family members, and let us remember the thousands traumatised by what they witnessed that shameful day, full of sorrow and reproach, professionals from many walks of life who did everything they could to save life, whilst not even contemplating the lies and smears that were being born behind them.
Surely we are now way past the point of those responsible for the Hillsborough Disaster to stand up and be counted for what they've done? Tell the whole country how sorry you really are and why you couldn't conceive of such inhuman behaviour ever again. To look into those hero's eyes and just for a moment even, to feel compassion and love of conscience, so then we'd know at least you can learn from what you've done.
A family member of one those who died at Hillsborough, at just 21 years of age, reflected on those famous words of Bill Shankly: "Football is a not a matter of life and death, it's much more important than that". Of course he didn't intend for his words to be taken literally, it was one of those razor-sharp observations of his, but how we could wish someone had taken those words much more seriously. The same family member also commented on how cheaply human life was valued, as long as a football match could just take place. Perhaps that is something we might choose to reflect upon, as bigger and bigger corporations take a hold of our national sport, engulfing and pervading everything from one corner of the globe to the other.
I wholeheartedly believe though, that football is not that way at all, but it is the humble, minute detail that makes it so special, from the little girls (and boys) cry to her teammates exquisite finish for the goal, to the spellbinding speed of thought and technique that the team ethic achieves (not individuals), to the echoes of children playing on the streets, from the sound of their feet, the joy in their voices and the sound of leather being sweetly struck – that's football the beautiful game, please, let's keep it that way.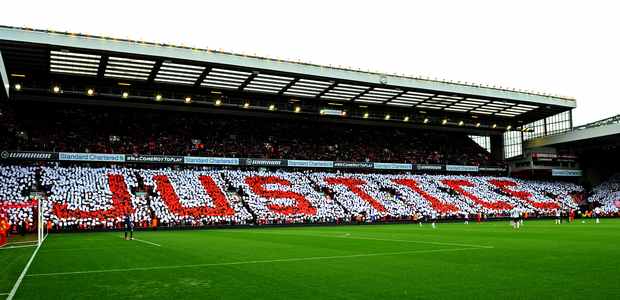 JUSTICE FOR THE 96
NEVER FORGOTTEN
For those interested in learning more about the ECHR, click here European Convention on Human Rights