By John Clancy @begrudgerlimk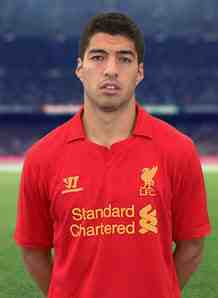 In January 2011 the club sold our most valuable asset to one of our then main rivals for honours in England and Europe. Its a decision that fills Liverpool fans with a feeling of hurt because an idol abandoned us and anger because of the mismanagement of club affairs in the lead up to the transfer. Fernando Torres has since struggled for form and despite winning honours with both club and country its a move that I'm sure on a personal level has failed in his eyes. It also leaves a less bitter taste in my mouth because he failed to succeed which leads me on to my main point. The powers at Anfield are acutely aware that selling Luis Suarez to a premier league rival is political suicide unless the price is absurd Ronaldo money, likewise the club can\'t be seen to give up a fight to keep him easily if he is to move to the continent. The statement selling your best player makes is not an easy pill to swallow for fans who see the club among the biggest in the world.
Similarly I feel Luis Suarez is truthful when he says he loves the club the city and the fans so I am sure he doesn't want to leave in a way that will trigger a back lash from supporters who stood by him.
Its being played out in the media for now in a fairly amicable way but when the price is right I predict a very quick resolution. For example, A good offer rejected an acceptable offer considered but rejected and a transfer request to follow leaving Ian Ayre and FSG free from persecution and Luis Suarez free to ride off into the sun set.