by Tahar Rajab 
The idea that Luis Suarez's off-field disturbances can devalue his worth to a Liverpool has long seemed ludicrous. Quality is all that matters and Suarez is top, top quality. Whether it's biting Branislav Ivanovic or provoking Patrice Evra through "technically racist" language – as a "negrito" Liverpool fan I'll happily take out the word "technically" once he's left – Suarez pretty much had the license to do whatever he wanted at Anfield, so long as he kept racking up Man-of-the-Match performances and scoring – often incredible – goals. Even his flirtations to Real Madrid are forgiven, for it's understandable why any player in the world would want to add Real Madrid on his CV. However, the buck has stopped with his recent flirtations with Arsenal. This is one step too far.
There is a code when it comes to playing for Liverpool, and it goes something like this: five European Cups and 18 league titles make Liverpool the best team in the country. European football or not, if you want to leave Liverpool, you want to leave the country, for you cannot get bigger within Britain. Of course, most Liverpool fans secretly know that greatness isn't merely based on history and current trophies and potential is also worth just as much, if not more. We also know how important playing in the Champions League is and that a player of Suarez's calibre deserves the Champions League, while the Champions League deserves Suarez. For this reason, it is painfully understandable why a Suarez would look to join a Chelsea fuelled by the return of their Special One, and a Manchester City that could very well win the Champions League next season; but Arsenal?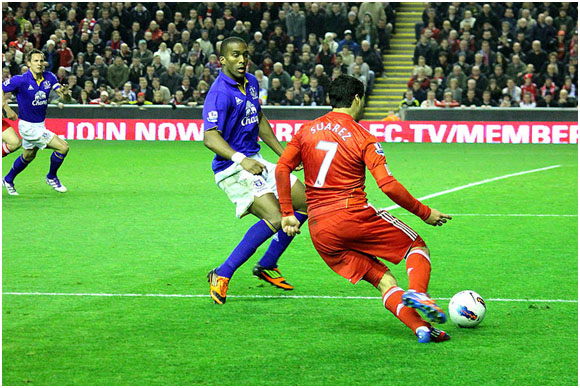 Suarez seems to have forgotten that with Coutinho and Sturridge, Liverpool aren't too far off Arsenal. The lie that the league table doesn't lie is a lie. The league table does lie, considering teams can add players halfway through the season and make the squad that they had in the first half of the campaign, a thing of the past. Were Liverpool to have had Coutinho and Sturridge since the start of last season's campaign, they most probably would have been a lot closer to the top four.
Furthermore, the signings of Iago Aspas and Luis Alberto create attacking competition that strengthens the depth of Liverpool's front-line. Considering that despite signing Aspas, Alberto, Simon Mignolet and Kolo Toure, Liverpool's net spend is on zero, or even slightly in the minus figures, it's clear that Brendan Rodgers' team still have their allocated transfer budget – a believed sum of £25 million – to spend. Add further possible funds through the expected sales of Stuart Downing and Martin Skrtel and Liverpool would have a war chest of over £40 million.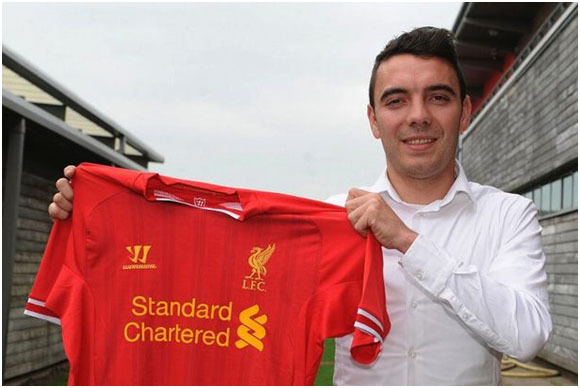 So that's £25 to £40 million added to a team that were Suarez to stay would already be strong enough to challenge for the top four. But Suarez is of course flattered by Arsenal and happy that teams like Arsenal still value him. We of course, either don't value him or aren't a team like Arsenal apparently. We're like West Brom or Everton. What a slap in the face for not only the club and its fans, but also FSG's vision and Rodgers.
Now, any sane man or woman will confidently and rightly tell you that there's no chance Liverpool will ever accept a bid from Arsenal for Suarez. Perhaps it's pointless even discussing this. I suppose it's just the principle that counts.
If Suarez does leave for around £45 million  – for Real Madrid or any other foreign superpower – Liverpool fans can take solace in the fact that we'll be armed with around £75 million to reinvest into the Brendan Rodgers project and it'll be on players better suited to the more patient tiki taka approach we're trying to instil.