By Thomas McMahon @TomMc_Sports
As Brendan Rodgers was announced as the new Liverpool manager on June the 1st, speculation was rife amongst supporters as to how he would shape the team. Would he carry on his good work at Swansea and try to implement a possession game, or opt to be more pragmatic with the players at his disposal? By effectively shipping out Liverpool's £35 million pound signing in his first few breaths as the reds manager it seems Rodgers wanted to put his stamp on the team immediately.
 First big signings
Just over a month into Rodgers's Liverpool reign, the 21-year-old Fabio Borini was brought in for £10.5 million. On the outset he seemed exactly what Liverpool had been missing the season previous – movement in the box, a burst of pace and a clinical finisher. Having been capped at every international level for his national side, including the successful Italian Euro 2012 squad, it was clear that Borini had pedigree. Having worked with Rodgers during his youth career at Chelsea and during his short loan spell at Swansea, Borini was a player Brendan knew well and had a lot of exposure to his technical ability.
'I used to play 4-3-3 with him and he is very good to play football for. It is great to play football for him because you can have fun and you can get results.'
Borini on working with Rodgers
On the 10th of August prior to the 2012/2013 seasons beginnings, Liverpool staggered the football world by securing 22-year-old Joe Allen from Brendan Rodgers previous club Swansea for £15 million. Much considered to the engine of Rodgers impressive Swansea team, he was integral to the dubbed 'Swanselona' possession game – with an impressive 91% average pass completion during the 2011/2012 season.  As with Borini, Allen had worked under Rodgers and it was clear Brendan rated the young midfielder, by using the majority of his transfer budget on an area of the pitch, which, some fans may argue, wasn't a particularly weak area of the team. Since his arrival Rodgers has famously referred to Allen as 'the Welsh Xavi'  and compared his technical ability to Manchester United legend Paul Scholes, giving the marquee signing his backing from the offset.
"I would have paid many millions more for this kid. He's unique in that he's a British Player who is incredible on the ball. His body work is very intelligent and for a 22-year-old it's frightening. He's incredible."
Rodgers on Joe Allen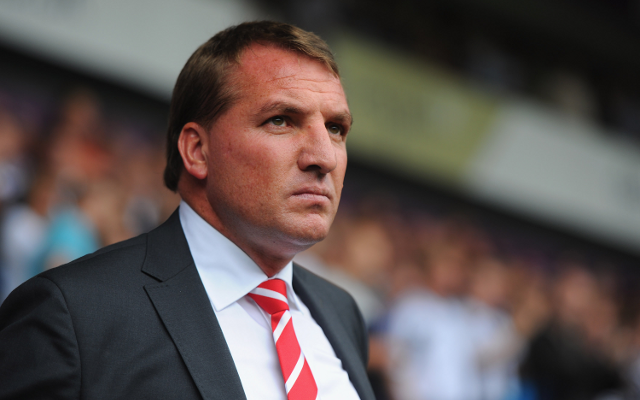 One year later and it can be argued that both players haven't lived up to the optimism and hype the large fees commanded during the summer. At the Hawthorns Stadium against West-Bromwich Albion the away fans sang with the usual start-of-season optimism, hoping that 2012/2013 will be the year Liverpool are propelled back into the Champions League. Both of the big summer signings of Borini and Allen started and played 90 minutes and initial concerns crept in after seeing Liverpool swept aside to a crushing 3-0 defeat.
Joe Allen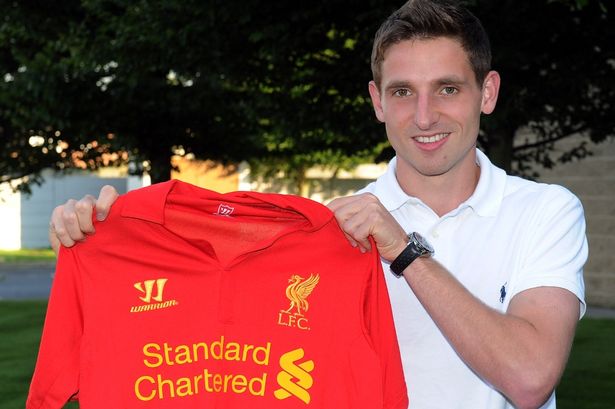 8 days later, after the poor season opener to West-Brom, Joe Allen silenced critics by putting in an impressive performance against the former league champions. While not receiving the Man of the Match, fans on the whole were impressed with his 93.5% pass completion, with his engine and drive from Lucas's midfield position to an impressive home performance.  Despite only gaining a point in the initial opening fixtures, Joe Allen was crowned the monthly Standard Chartered Player Of The Month Award for August, still holding the defensive midfielder role in Lucas's absence impressively.
'It's all very exciting times for me, everything seems to be fitting into place all at the same time. Life is good and I'm looking forward to kicking on for the season.'
Joe Allen on being given the Player Of The Month Award for August 2012.
Allen's form carried over into the next few months, but as the winter period loomed, Allen's pass completion became less impressive and his lack of goal threat, creativity and strength becoming an issue. Against West-Ham at Upton Park, Allen attempted just 1 tackle (which was unsuccessful) and won only 25% of midfield duels. In comparison, free signing Mohamed Diamé of West-Ham won 3 tackles and won 78.5% of duels, constantly using his physical assets to overrun Liverpool's midfield. This soon became a theme, and the arguably physically stronger and fresher Jordan Henderson soon ousted Allen from the starting 11.
After a disappointing 3-1 loss to recently promoted Southampton, Rodgers admitted that Allen had been playing with a shoulder injury the majority of the season, and shortly underwent surgery.  With the surgeon admitting that Allen's shoulder was so feeble by the time of his operation that it could have been snapped by 'pressing a thumb' it's clear that this must have had an impact on his performance. Whether the shoulder injury or playing more minutes for the reds than for Swansea last season has physically or mentally fatigued him is debatable.
Fabio Borini
Unlike Allen, Borini did not have a 'honeymoon period' and did not score his first Premier League goal until Liverpool's 35th game of the season in a 6-0 rout over Newcastle United.
With Borini initially part of an attacking force of Sterling, Suarez and Downing, Liverpool only managed to gain 1 point and score 4 goals in 5 games, none of which Borini scored or assisted to. Borini seemed to lack the 1-on-1 ability to get past defenders, often leading to a lack of attacking cohesion, balance and all-round goal threat up front.  He was benched against Norwich and StokeCity and then suffered a metatarsal fracture during training on international duty, ruling him out until the January period.
Impressing during a brief cameos against Manchester United and Norwich on his return, Fabio Borini faced another setback by painfully dislocating his shoulder in a home win against Norwich, ruling him out for another two months.  Returning again as a substitute against Newcastle, Borini scored his first premier league goal, showing his ability to finish inside the box.
"It was big emotion for me to score my first goal in the Premier League for Liverpool, especially after a long injury and a long wait for it."
Fabio Borini on his first goal of the campaign
Conclusion?
Simply put, the jury is still out on both players. Each has failed to land a consistent spot in the starting 11 due to injury-blighted campaigns, and have shown mixed results on the pitch, particularly in comparison to the recent signings of Phillipe Coutinho and Daniel Sturridge. Joe Allen needs to recapture the form he showed during his first initial few months at the club. Meanwhile Fabio Borini needs to take his international form, as shown in the recent U21 championships with Italy, into his club career.
You could also argue that both players fall victim to a change of formation and football mantra from Rodgers. Allen was meant to be part of a 'death by football' possession orientated midfield and Borini was meant to play wide of a 4-3-3, as confirmed by Borini's initial interview.  With Rodgers opting for a more counter- attacking style of play with a deeper defensive line, did this put them both out of their comfort zones? More importantly, will Rodgers revert back to his initial vision of Tiki-Taka possession football or carry on with the system we played to great effect at the end of last season?
Liverpool needs a squad capable of challenging for the Champions League and silverware. Joe Allen and Fabio Borini provide the much-needed depth, at the very least. Heading into the new campaign. Borini and Allen will hope to start the new season fresh, try to stay away from the treatment table, and to try and repay the faith shown by Rodgers and the Liverpool fans. Both players have shown glimpses of Rodgers vision. With age of their side, the pair's Anfield careers are hopefully far from over.