---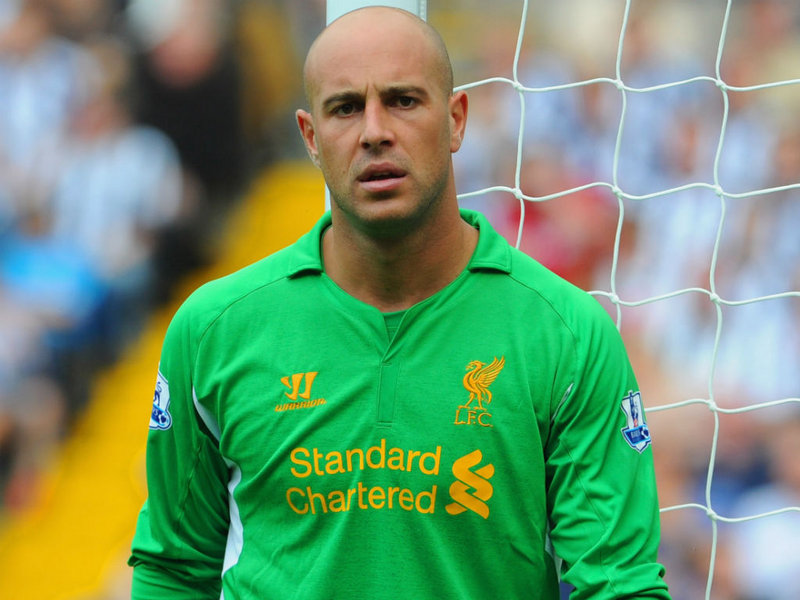 I love Pepe Reina and he has been a great servant to the club. But he has not been his best in the past couple of seasons and Brendan Rodgers is trying to build his own squad.
Any Liverpool fan or football fan that knows anything about the game and has watched Liverpool play for the past two seasons knows that Reina has not been himself. He has been completely inconsistent. Signing Mignolet is keeping with the young exciting players' theory and he is only half of the wages that Reina was. Reina wants a move to Barcelona and Barcelona want Reina but not until next season when Valdes has left. So why not send Reina out on loan for a season. This will save on his wages and have him playing first team football and therefore retain his value. If you ask me, it's a really good piece of business but too many people are only looking at the smaller picture. People need to realise that the fact is Liverpool are just a top 7-8 club at the moment, we want to be top 4. Unfortunately, that requires building the team from the bottom up. We are not going to be able to sign the world's best. That is proven and our best wants out but what Rodgers has done is build a foundation. Try and look at the second half of last season, we were forth best team in the league. Rodgers football philosophy is good, the players are very happy with what his doing and he has made very exciting signings. If he was still at Swansea making these changes people would not be jumping on his back, instead they would be applauding him for his bravery.
Reina needs football time in order to keep his value and quality and fight for a place in the Spain's national team. We can eventually sell him and by loaning Reina out to Napoli is reasonable. If Mignolet does get badly injured, we can re-call Reina and he will slot nicely back into the team having had enough game time and kept his fitness up. Good move by Rodgers I feel and in turn keeps wages down which allows FSG to keep the purse strings loose. We need to accept it. It's only going to be high wages that are going to attract top targets due to our lack of European football.
By @naffyboy