by @kopiteaciis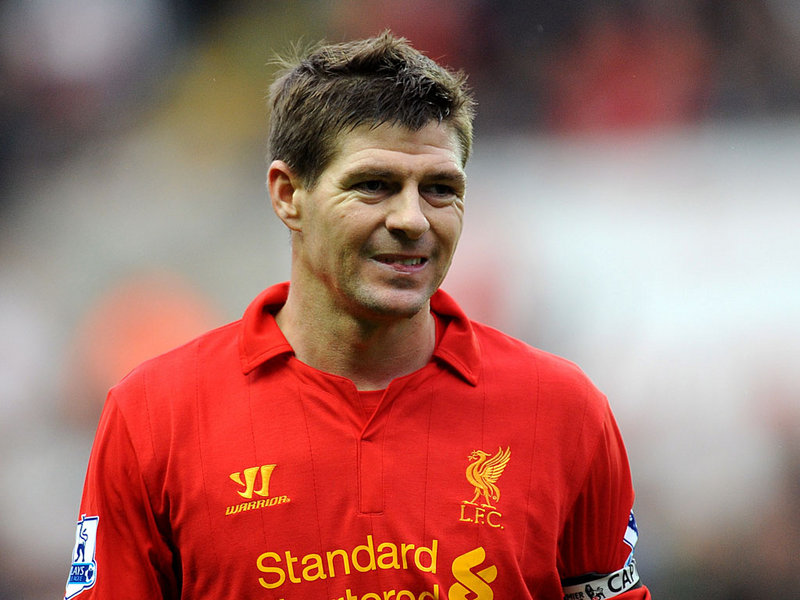 Steven Gerrard; captain, leader and legend of Liverpool. Even if you hate Liverpool, you got to respect this man. So I have put upon my thoughts on the price tag of this legendary personnel in English football.
Since he was 9 years old till the date, he is a Liverpool FC player. Steven Gerrard, a name well known in World football. The Greatest Midfielder of his generation as people regard him. According to latest UEFA report he is "the BEST Midfielder of the 21st century".
In the year 2004, London club Chelsea showed some interest in him and offered 16 million for his signature which was turned down by the club and the player himself. After he won the champions league and the FA cup, Chelsea doubled their fee and 32 million was offered again for the Liverpool captain. Gerrard accepted the bid and was ready to play for Chelsea but for good he had a very late change of hearts. In an interview he revealed that he only made the decision for Liverpool's good. Financially Liverpool were in trouble and Steven just wanted to help.
Since then till this very moment he is well and truly happy at Liverpool. Trophy wise he hadn't had that success since then wining just a trophy in the form of the League Cup last year.
Yes I know he is a one club man and he is better off that way. But at times I just question myself, what is his price tag? And what are the factors that determine his price. How much do you pay for loyalty? How much do you pay for honesty? How much do you pay for Stevy G magic? How much do you pay for attitude and determination? And the answer is unknown for now. But in my opinion there is no measure to find out. Football players are paid for their skills and talent. Stevy G has got something extra in him. He might hung his boots after couple of seasons but his legacy will live forever and people actually will find it difficult to decide how much would he had cost.
Let me know your thoughts on this. These are my thoughts, yours might differ.