Anfield Shop has quickly become North America's largest dedicated Liverpool FC Store. The online store was started by Alisha and Josh Weiss in 2010 and they find it hard to believe that they have grown so much over the last three years!  The shop is located in Monterey, California and serves customers all over the world.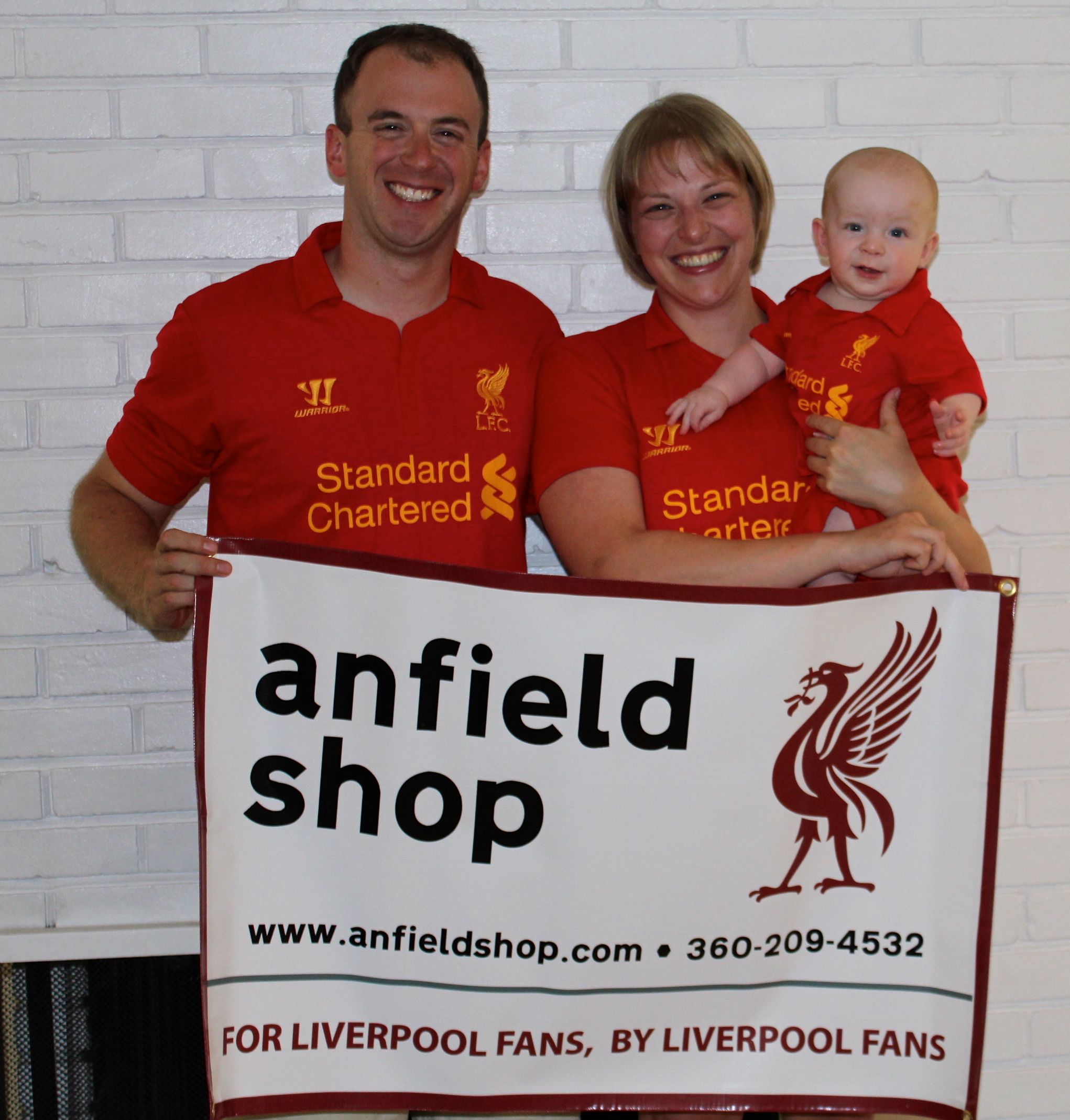 They work with suppliers across the world to get the latest and greatest products.  They also have scoured the globe looking for anything and everything Liverpool FC-related to stock for fellow fans. So whether it's beanies and hoodies, jerseys or footballs, they got you covered.
If you are a supporter's group or match-day bar and need merchandise, let them know and they would love to help you out.
Anfield Shop is also committed to doing everything they can to give back to the city and club they love. As such, they are delighted to work with some amazing charities and help them in any way possible, whether it be by offering their merchandise or making regular donations.
All of the purchase price from Jamie Carragher-signed merchandise goes to Jamie Carragher's 23 Foundation. They are proud to be a patron of this charity and will continue to donate 10% of their profits to this amazing group of folks. The 23 Foundation aims to give local kids in Merseyside a chance to achieve their dreams through local charities, clubs and community initiatives by providing the means to make a difference.
In addition to the 23 Foundation they are proud to offer wristbands that benefit the Steven Gerrard Foundation.  These came directly from the SGF and are proud to help Steven with his fundraising goals.  The SGF is "committed to making a lasting difference to disadvantaged children through independently evaluated grants supported by and in consultation with its charitable partner the Consortium for Street Children (CSC)."
The HFSG is another important group that they support.  The Hillsborough Family Support Group has offered up official wristbands, pins, and scarves that Anfield Shop offer with 100% of the purchase price going directly to the HFSG.
Visit Anfield Shop on line, follow them on Twitter , like them on Facebook