---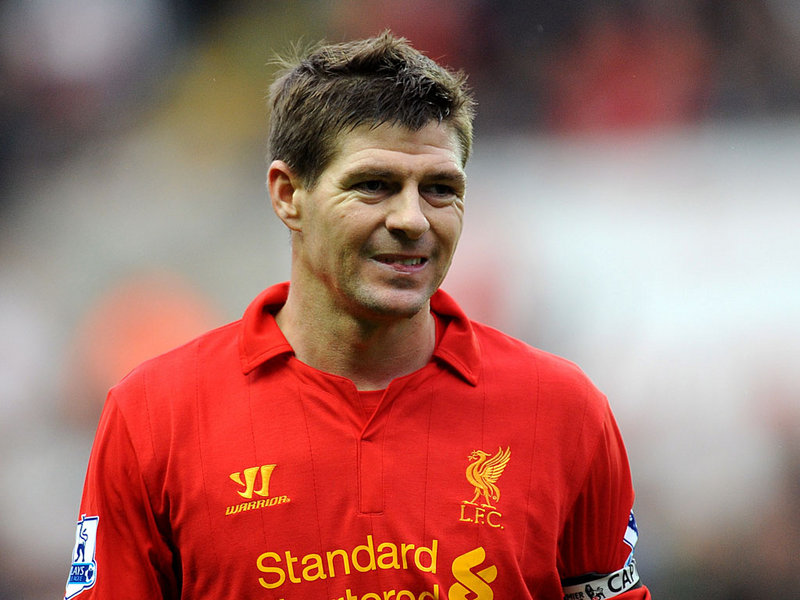 By @bidis02
The name that lies in the heart of every Liverpool supporters, the name that gives the real example of loyalty, and the name that no one can hate will be cheered louder than ever as STEVEN GERRARD walks in to celebrate his 17 wonderful years spent with his boyhood club Liverpool. Serving Liverpool for more than a decade and scoring in many crucial moments, this man has been able to tattoo himself permanently in the hearts of every kopites. As Gerrard prepare to celebrate his testimonial match against Olympiacos on August 3, Liverpool fans from all over the world will stuck into their T.V. set to watch their hero play the unforgettable match of his life.
He made his debut on 1998 and has been playing for Liverpool since then. He was handed the captain armband in 2003 by the then manager Gérard Houllier. His 20 yard hit in the last 5 minutes against Olympiacos is still remembered which he claims his best goal ever for Liverpool. That goal took Liverpool to the knockout stage, without it there would have been no epic comeback in the history of Champions league final. His wonderful stunner against West Ham in the FA Cup final and 2 goals against Real Madrid in his 100th European appearance are some of the other best moments of his career.
He recently signed a new two-year deal with Liverpool which will keep him at Anfield till 2015. He is a hero of Liverpool and it troubles every Liverpool fans when they realize that he is getting old and his career is near to an end. As he still has more than a couple of years left, we hope to see much more of him in the coming days. During his career, he has won most of the trophies but he is still in the hunt of Premier League which will make his career complete.