By @sadiat
A Glance at the Summer Window of 2013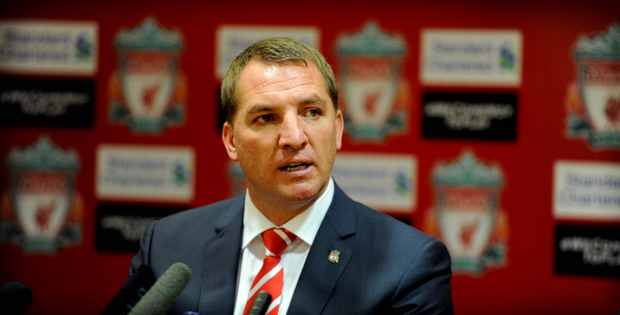 Liverpool Football Club is probably going through the darkest of times in its history. The downfall started after the 2008/09 season where Liverpool FC came second with a record high 86 points in a season. Come March, Liverpool gave Manchester United money for its run winning every game except for one in April. One can easily claim that Liverpool may have lost the League in January when they drew all the three games. But an unbeaten run in the last 11 games of a season (drawing only one game) with only two (away) losses in the season saw Rafa Benitez's men provide the closest title challenge during his tenure.
However, the pursuit of Gareth Barry did not bode well with the Spanish master-class Xabi Alonso (need I mention that Benitez is still keen on Barry). A 30 million Pounds move saw the midfielder move to the Spanish giants, Real Madrid. The tenacity in the midfield was further lost by Javier Mascherano's move to Barcelona FC. Not being able to sign an established defensive midfielder, Rafa Benitez had to resort to a younger and then unpopular Lucas Leiva. Also, nimble-footed Aquilani could not fill up the void in the midfield and the moves saw Liverpool finish seventh in the league in the 09/10 season, despite Fernando Torres being the highest goal-scorer for Liverpool in successive seasons.
Losing a Champions League berth saw the Spanish manager getting sacked and Liverpool FC has not seen Champions League football since then. Then Europa League finalist Fulham manager and current England manager, Roy Hodgson, was appointed. This only led to a Fernando Torres move to Chelsea FC in the January transfer window of the 10/11 Premier League season. A minor attempt to revamp the squad was seen by the arrival of legendary Kenny Dalglish after a dismal attempt to rejuvenate the Liverpool squad by Hodgson. With Kenny Dalglish saw the arrival of big-name signings, or at least big signings: Jordan Henderson, Stewart Downing, Andy Carroll and the current best player, but maybe not for long, of Liverpool, Luis Suárez.
Even though King Kenny's side went to the FA Cup final only to be beaten by Chelsea in the 11/12 season, he was shown the exit-door by Fenway Sports Group after standing eighth in the league table. Brendan Rodgers was appointed in charge as the manager to provide a new face to Liverpool FC. It saw the likes of Dirk Kuyt, arguably the then best defensive winger in the league, Maxi Rodriguez, Craig Bellamy and even the 35 million Pound signing Andy Carroll leave the club. For Rodgers his players need not only be effective and hard working (traits important to both Rodgers and Benitez), but also technically sound to suit his style of play, as evident by the transfer of Kuyt. A tiki-taka brand of football was to be introduced to Anfield.
Brendan Rodgers was signed with a long-term view in the hope of bringing Liverpool back to its golden years. Joe Allen from Rodgers' previous employers Swansea was introduced in the midfield to suit the new brand of football the Liverpool side has set to play. His summer signings (other notable ones being Fabio Borini and Assaidi) made little impact come the new season, only Allen impressing in the first couple of months before picking up a shoulder injury. The new manager and the new style of play by keeping possession failed to impress too much in the second half of the season. FSG had undertaken a policy to sign only young players and it was complimented by the manager by providing chances to youths like Raheem Sterling and Martin Kelly, both of whom also picked up injuries during the 12/13 season.
The policy was adhered to when Rodgers signed the young duo Philippe Coutinho and Daniel Sturridge from Inter Milan and Chelsea, respectively. They made an immediate impact to the side with Coutinho impressing with his tricks and flicks and all-in-all tactical awareness and technical ability, when Sturridge scored 10 goals in 11 starts. In the second half of the season Liverpool became more counter-attacking and more direct, compared to the first half of the season. The introduction of the veteran defender Jamie Carragher was seen in place of out-of-form Martin Skrtel. The FA Cup loss against Oldham Athletic in January might have been the undoing of the Slovakia captain and defender. However, the pair of Sturridge and Coutinho highly impressed and connected well with each other, especially in the absence of Luis Suárez being banned for biting Chelsea's Branislav Ivanovic (Strurridge scoring two against Newcastle United and a hat-trick against Fulham). This was the second time in his career that Suárez has bit a player in his footballing career.
One can say that Luis Suárez have been nothing but trouble, on and off the field. Suárez had previously forced a move from Groningen to Ajax. He had sought his move in legal terms, and although he lost the case Groningen decided to let him go with a larger bid from Ajax that season. Currently, Suárez is seeking the help of the Professional Footballers' Association claiming that he has a release clause of over 40 million Pound offer and he should be able to leave on the account of Arsenal's offer that exceeded the bid by one Pound. Brendan Rodgers had stated the London-based club lacked "class" in bidding 40 million and 1 Pound to lure the striker from the North England club.
Having said that, it can be stated that it is Luis Suárez who is the one that lacks much class. It can be said, even if it may be just conjecture, that it is Suárez who leaked the information to Arsenal (although there is no release clause but that the club has to only listen to offers in "good faith" and can reject any bid). He has resorted to seeking for help from the organization, PFA, whom he had heavily criticized following his racial remarks to Manchester United left-back, Patrice Evra. He had also criticized the media of being impartial towards him, and stated that the English media only takes the side of Manchester United. Quoting the Guardian,
"The first thing to understand about Luis Suárez's interview with the Guardian is that he came to us. There was no pursuit this side. It was Suárez's idea, impatient that he was not getting his own way, aggrieved by some of the things he was hearing, increasingly starting to think of that red shirt as little more than a straitjacket.
You wonder, does he realise how rich it is that he has turned to one of the newspapers he previously blamed for everything? Or whether he particularly cares now it is increasingly transparent how far he is willing to go to get his move to Arsenal and that, next, lawyers will be involved and Liverpool face the ultimate indignity of being reported to the authorities by the player they have cherished and protected and defended, often to the point of ridicule."
He had hit out at Bendan Rodgers, and overall Liverpool FC, stating that he was promised before the last season that he would be able to leave the club, provided that there is an offer on the table, if LFC does not make it to the Champions League. Rodgers had immediately denied such allegations and for the first time during this transfer window it was publicly stated that he has disrespected the football club. Stern actions will be taken against Suárez and, according to BBC (Sport), Suárez has been asked to train on his own.
Amidst the Suárez Saga, where the Uruguayan striker will be taking legal actions and the London team will be watching the show from the sidelines, there have been a few positives. Upon the retirement of the Liverpool legend Jamie Carragher, Rodgers has gone against the age transfer policy and signed veteran defender Kolo Toure. Toure has been vocal at the back during the pre-season and has shown his winning mentality. Another signing has been that of the young goalkeeper Simon Mignolet, seeing the Spanish number three, Pepe Reina, reunite with his old manager, Rafa Benitez, at Napoli on a loan deal. The move had been attributed to mostly Reina's dip in form and his high wage-bill. Consistent with signing players with high level of technical ability, saw the arrival of the Spanish duo Iago Aspas and the younger Luis Alberto. From the pre-season games it seems that Aspas is an intelligent forward who is good in the box and Alberto seems to like it with the ball in his feet. Both of them have opened their Liverpool account during the friendlies, where Alberto displayed his technique with a fine volley from the edge of the box against Valerenga.
With or without Suárez, Liverpool should be looking to sign a couple of players. The backline looks a little thin considering Rodgers is getting rid of players from the Rafa-revolution, and the rumour of a loan deal for Skrtel to join his old teammate and manager, Reina and Benitez, at Naples is going around. There is of course young prospects in the likes of Andre Wisdom and Martin Kelly, but Kelly seems to be a cover for Glen Johnson on the right and Wisdom, despite some impressive displays in the friendlies, is highly inexperienced. Suárez's Uruguayan compatriot, Sebastian Coates, may be able to provide some cover but remains highly unstable at times. Liverpool has been linked with Schalke defender, Kyrgiakos Papadopoulos, and Valencia fullback, Aly Cissokho (deal for Benfica's Melgarejo seems to have broken down and rumours of others are in place). However, amongst all I feel that LFC needs cover up in the front even with Aspas' arrival. The football club has been linked with the likes of Atletico Madrid's Diego Costa, who is not too keen on a transfer. Rodgers has said even though we may expect a couple more signings he will not bring any player who does not meet his mark. And pursuit of top players without Champions League football becomes next to impossible, especially in an inflated transfer window such as this. One may easily say that even though Soldado may be a proven striker, a transfer fee of 26 million Pounds by Tottenham may be a tad too much. At the same time, this current window has also seen the highest bid ever made by Real Madrid (for Gareth Bale).
Finally, even though another defensive midfielder may seem redundant to some, I feel that Rodgers needs more cover in the area. In case Lucas gets injured there is only Steven Gerrard to provide support. Even though Allen may be a little on the defensive side, he is not a defensive midfielder by any means. Steven Gerrard may be ageing and may have lost a couple of yards in pace, he still has enough hunger to play up the field. I am sure no one doubts his ability, and is probably fit to play in any position. But Rodgers must look to maximize the output of not only the captain but also a great ambassador of the Liverpool football team.