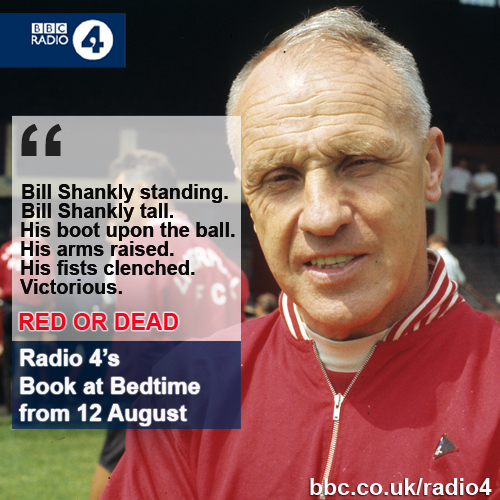 David Peace's Red or Dead is Radio 4's Book at Bedtime. You can listen to episode 1 of Red or Dead from tonight at 10:45 PM.
"I wanted to write a book about a good man for a change… you'd be hard pushed to find a better man to write about than Bill Shankly."
After the success of The Damned United, Peace returns to the world of football with Red or Dead, his ninth novel – an account of Bill Shankly's 15 years as Liverpool Manager, and the dark years that followed his retirement.
The book is Book at Bedtime on Radio 4 for a fortnight from the 12th of August. Read by Gary Lewis (Billy Elliot, Game of Thrones).