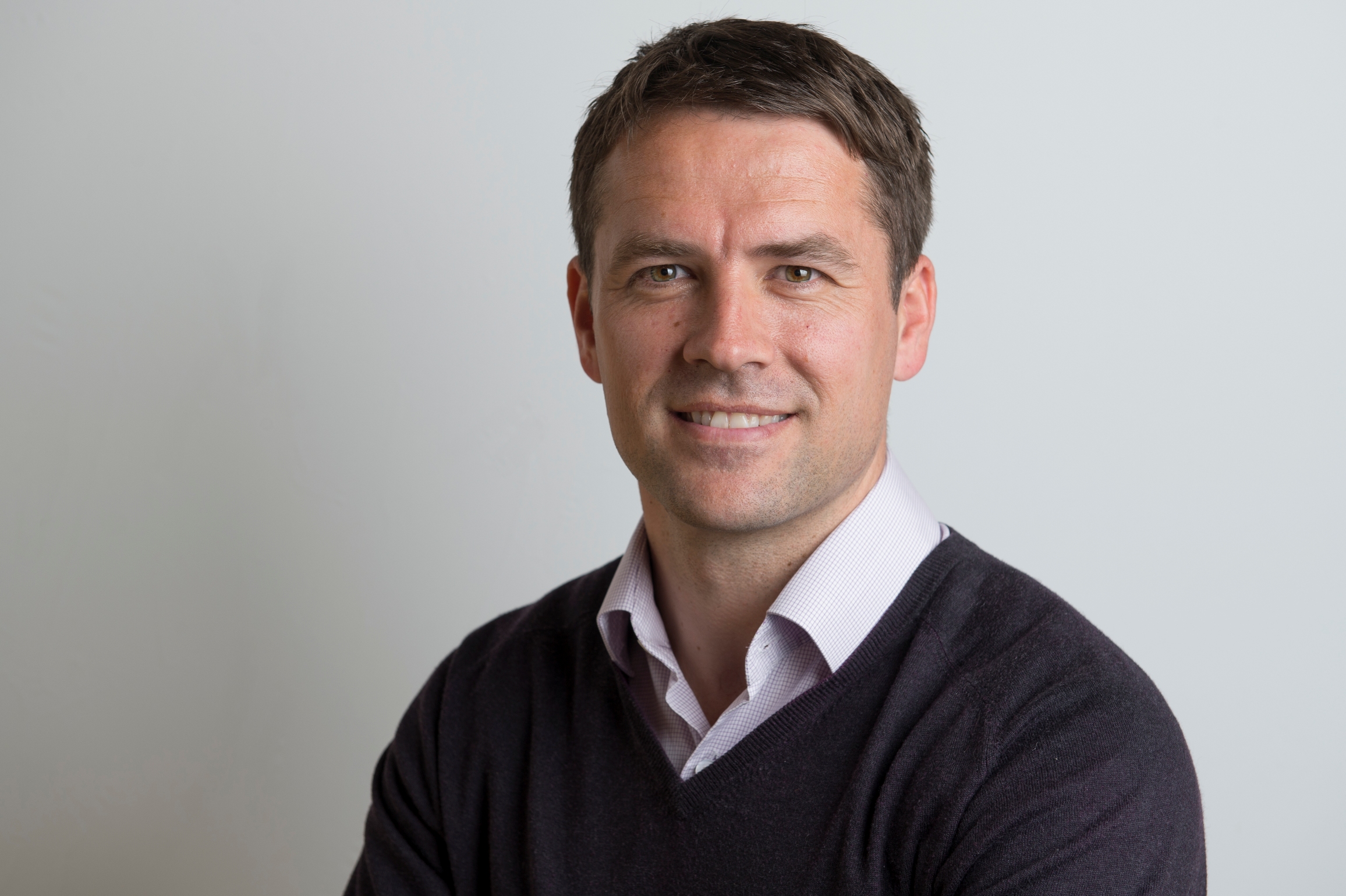 I had a nice conversation with Michael Owen this afternoon.
This was the first time I spoke with him, he is a real nice guy and very down to Earth.
Of course we remember him as the Liverpool striker who scored 158 goals for our club and not the other Michael Owen who played for Man Utd. The past is past, let bygones be bygones, this wasn't about the past but talking about the upcoming season that Michael and I both agreed is set up to be the most exciting in a long time.
As most of you know Michael has a new role as pundit for BT Sport and his first game is our season opener against Stoke. He of course is really looking forward to it, having played for both clubs he has extensive knowledge of both.
Looking at the BT Sport fixture list, Michael will also be featuring in two other Liverpool games which are the trip to Newcastle (another of Michael's former clubs) and then the derby in November.
When asked which game he is most looking the most forward to, he without hesitation mentioned the Merseyside derby.
Regarding Liverpool's chances this season, Michael was very positive and believes that Liverpool have a good shot at fourth place, he said that the Reds are now on par with both Arsenal and Spurs. He is very impressed with this year's signings which of course include Coutinho and Sturridge.  The top three spots will be dominated by Chelsea, Manchester United and Manchester City.
I asked Michael about Suarez and he spoke about how the whole thing has turned into a 'saga' when compared to the Rooney and Bale ones. The difference between the others is that Suarez keeps talking to the media and Liverpool would prefer that he would do it the "Liverpool Way".
In terms of who will win the league, Owen believes that Chelsea have an edge over City and United because of the Mourinho factor. When Michael was playing for England, the Chelsea players all spoke highly of Mourinho. Moyes will face the biggest challenge having to follow after S.A.F.'s successes.
Good luck in your new role Michael.
-Antoine
 "Michael Owen is lead co-commentator for BT Sport's coverage of 38 exclusively live Barclays Premier League Football matches. BT Sport is free with BT broadband, to find out more visit www.btsport.com."
BT Sport took ownership of the 80k square feet site in the International Broadcast Centre on the 5th February and immediately started work. Key facts around the production hub are:
Built around 3 studios – 14k square foot Studio 1&2 and 2k square foot Studio 3.
You could fit 4.5 tennis courts in studios 1&2
There are 20 edit suites supporting the busy "VT" and edit operations
10 dressing rooms
27 LED screens (which can be driven individually or as one using a Spyder) in Studios 1&2
Audience holding area for 160 people
Ceilings 33ft high
During the construction of the Production Hub, the following were used:
98,000 man hours
1,000,000 screws
1000 litres paint
362 tons of concrete in floating studio floors
15,000 m2 insulation
4,000 metres acoustic fabric
13 nationalities of builders
200km of cable