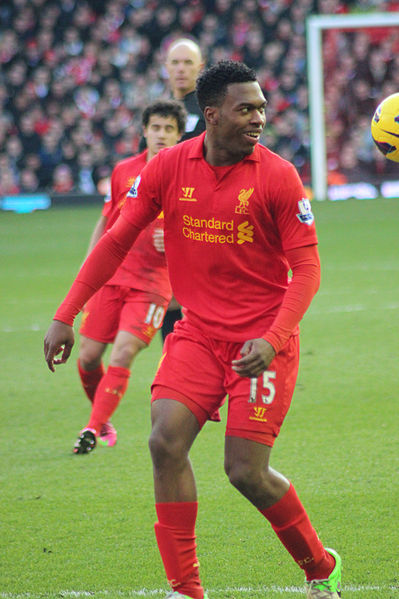 It became a recurring theme last season, seemingly dominant but no killer instinct. Rodger's newly implemented passing style meant you could probably make a healthy income from putting your money on possession stats. However despite Liverpool's dominance, the ball would seemingly refuse to hit the net. It gets to around the 83rd minute mark and the opposition stick one in with one of their only shots of the game. If you want a prime example go back and watch West Brom come to Anfield last season.
The big reason for this refusal to kill off games is a lack of penetration in the Liverpool attack. Suarez is a world class player, that no one doubts. But his eagerness to get on the ball and his work ethic means you\'ll often find him picking up the ball in front of the defence rather than making runs in behind it. Up until January Liverpool needed a striker who would run in behind, thereby not only giving the team more penetration but also giving Suarez the freedom to roam the field without having the burden of leading the line.
Enter Daniel Sturridge. Most fans were sceptical at first. Given his history of selfishness on the ball and without a killer instinct being evident in previous seasons, the scepticism was probably well justified. But after two goals in his first two appearances in a red shirt (One at Old Trafford), it's safe to say all that scepticism was wiped away. His pace and power gave defenders something other than Suarez to worry about and his runs in behind gave Liverpools playmakers something new to work with.
As good as he is, Sturridge won't be the difference between a win and a loss against the likes of Man United. So how does our top four challenge hinge on his fitness? The answer is that Sturridge is the one who runs through the doors that Countinho unlocks. He will be the difference against the "smaller" teams. Teams we've previously struggled against. Look at the last match against Stoke, whereas Suarez may have attempted a dribble outside the box, Sturridge just hit it. And quite often that's what you need against these tough defensive teams who come to Anfield and sit deep. The coach can implement passing football all he likes, but sometimes to get the three points you just have to have a crack.
That's why Liverpool's top four challenge hinges on that man. Another striker should no doubt be looked at, they should only be brought in as a back up to Sturridge and not as a replacement. Though Aspas may wear the shirt, Daniel Sturridge is Liverpools new Number 9.