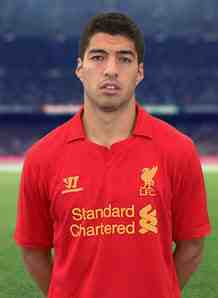 by @johnhumphray
In response to do we really need a marquee signing this summer:
I personally think IF we manage to keep Suarez and successfully fend off the vultures circling he could be considered Our 'Marquee' signing this year considering it looked for long periods as though he wouldn't be here this season.
Most fans (and I include myself in this) were picking their starting 11 without Suarez in the side (Mine was Sturridge through the middle with Aspas and Coutinho wide)
realistically and putting vanity aside we just need a solid midfielder who can be a presence in the centre of the park when needed and for when Gerrard needs a break and another competent centre back to provide competition.
Aulderwield for £6 million and even Gareth Barry on loan if he would come would give us sufficient strength in depth in terms of the squad and they aren't 'marquee' signings and would cost about £8 Million in total.
I would have even made a move for Scott Parker. He would have done a job for this year to help us challenge for CL and is proven in the premier league.
I would then look at signing the big boys next year armed with CL money and CL status were we could attract the very best talent out there.
I think FSG and B ROD are being quite savvy this year, with all our competition spending like crazy right now we could find ourselves with plenty left in the bank for January if we do indeed need re-enforcements- this can have additional benefits too in terms of giving the players a lift mid season- Just look at what Coutinho and Sturridge did for us last year.
I honestly don't see us getting CL this year personally but at the same time I don't think we're as far away as some Fans seem to think. #YNWA