Remember Manchester United last season? Their entire season was probably the worst I've ever seen any team play for such a long period of time and still win the league. Thirty eight scrappy 1-0 wins will do very well for me, thank you. Job done. A win away from home. and being perfectly honest, this win speaks more about the character of the team than a 6-0 demolition of Newcastle, however enjoyable that might be. We haven't seen this sort of 'grinding out results' mentality in recent years. The last I remember it there was during our title challenging 2008-09 season in which we score late goal after late goal to keep us in the hunt.

That was not a vintage performance by any stretch of imagination. After the first 35-40 minutes, we looked toothless in attack, and had  a few heart stopping moments at the back. Benteke in particular, came close to scoring twice, forcing Mignolet into two world class saves. I would really have brought on Raheem Sterling late on when we were under serious pressure and used his pace as an outlet.

This was really a game of two halves:
The first half:
We were, to put it quite simply, utterly brilliant in the first half. This was death by football as Rodgers envisaged it. When this 35 minute performance translates to 90 minutes, we might well be THE most formidable team in the league. Patient on the ball, incisive when the opportunity presented itself, constantly pressing without and with a massive amount of possession. The Daniel Sturridge goal was absolutely beautiful. Right from the dummy by Coutinho to the finish. Lucas was imperious in the holding role, constantly breaking up attacks and Benteke was starved of any sort of service. This will be a very formidable side if and when Suarez returns to the first team.
The second half:
Now let's not sugar-coat it in any manner – the second half performance was atrocious. Having said that, the team did display a defensive resilience that we certainly haven't seen in recent seasons. Pepe Reina is a legend at Liverpool FC, but the number of times opposing teams have won or drawn against us when they've only had one or two shots at goal has been pretty high over the past few seasons. It is easy to argue that Simon Mignolet has already won us 4 points with that penalty save against Stoke and a couple of sensational saves against his international colleague Christian Benteke. Let me just go ahead and say what all Liverpool fans are thinking at the back of their heads here. Mignolet might not be able to distribute the ball as well as Pepe Reina, he may not be as comfortable with the ball at his feet, he may not have any direct assists at the end of the current league campaign, but that isn't what a goalkeeper is supposed to do. Plus, he has plenty of time to improve on those aspects. Too many times last season Pepe Reina left me wondering, "what was he doing there?" It is still very much early days and Reina might pull off blinders for Napoli like he was for us, but he's there. And Mignolet is here. And I'm happy to have him with his shot stopping abilities even if he does pot the occasional goal kick straight out of play.

Toure was exceptional in shackling Benteke apart from those two heart-in-mouth moments. Remember how Benteke completely manhandled Martin Skrtel at Anfield last season? This was a far cry from that. Gerrard and Lucas were very disciplined defensively and looked inspired yesterday as he made block after block and tackle after tackle, though Lucas was caught in possession a couple of times that left me holding my head. Henderson was tidy in the middle with his tireless work rate and simple passing. He even provided a bit of width down the right when the team needed it.

Coutinho and Aspas though, were anonymous for the majority of the game. You could take that as either a positive or a negative though – that we can even win without Coutinho at his best. That Rodgers is building a team that is more than the sum of its parts, so the system will function well even if one of our key men has an off day. Coutinho did show terrific awareness with his dummy for the Sturridge goal though! Aspas was really brilliant with his positioning on many occasions including the buildup to the goal. He kept finding pockets of space that made him very difficult to deal with, though there was finally nothing home for him to shout about.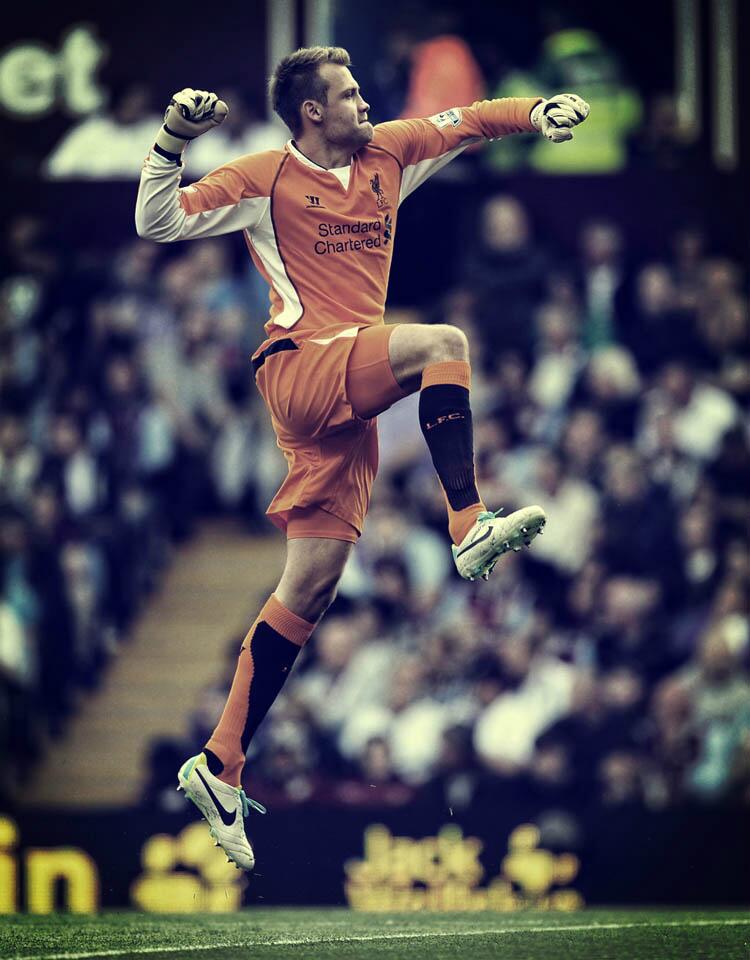 It may still be very, very early into the season, but 6 points from 6 is a fantastic start. If you were being ultra-critical, you could say that the game should have been put to bed in the first half so that we weren't under so much pressure in the second. Haven't we kept saying that grinding out those scrappy 1-0 wins is the hallmark of a title winning side? Last season we had 6 points after 7 games. Seven. Now we have 6 points from 2. Two. Let that sink in. Bring on them Mancs!

PS: All photos and videos courtesy of the excellent @MostarLFC.

Follow me on twitter @yashasvid and read more of my views on my blog here!