by Peirce Eldredge @arisekingbrenny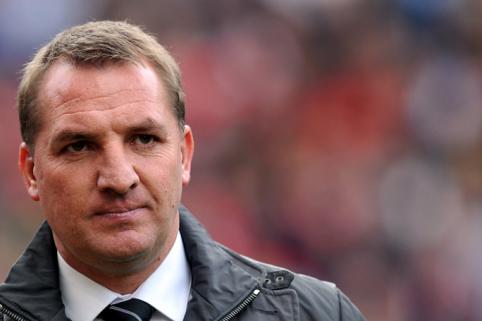 Brendan Rodgers is making everything work for Liverpool at the moment.
He can't control injuries, he can't control the referees he can't control the other teams, yet everything that can be controlled by a manager at a football club he is controlling fantastically. Rodgers along with the club and the players seem to have matured ever since that winter transfer window and they all know their priorities and they all are getting what needs to be done, done whether it's signing the right players for the club or only losing twice since the end of January or handling a want-away Luis Suarez perfectly, everything at Liverpool is just seeming to click.
There have been the inevitable negatives, losing Henrikh Mkhitaryan to Dortmund, or Willian to Chelsea, losing to Southampton three to one, the infamous Suarez biting incident. Except for the last one these things happen to everyone even the Bayerns and Barcelonas of the world, you lose a transfer target or you lose a game to a mid table team but you take your knocks and get on with it. If Liverpool can continue to work hard and concentrate on the next match all season long they should see vast improvement this year. Right now a confident, in form Daniel Sturridge is leading our team with four goals in three games but hes not just leading in the goals category he is leading by example, he is leading the team to victory, and he is leading the team of the pitch and a year ago at Chelsea he was a far way away from leading a team in any of those things. We are flying sky high at the moment and our best player is suspended, just imagine how much better we will be with him back! We are a new, gelled, exciting, young, yet experienced Liverpool team and at the moment I truly believe we are better than Mr. Wengers team and about even with a soon to be Bale ridden Spurs team and hopefully with champions league football to boast next summer we will attract the Mkhitaryans and the Willians we missed this summer and start our revolution back to the top. With a frustrated Manchester United squad after a draw with Chelsea up next for Liverpool it's our three points to take and it will be a lot bigger than three points if we take them. It will give us so much confidence heading into the easiest part of the season where we should capitalise.
This is my point, even if Liverpool finish in 6th and don't win a cup (which I doubt will happen) they are on the right track, the track back to glory days and with Brendan and the boys leading the team out of the mediocre age I am fully confident we will return to the top of England, and when we do we will have the right man the right man controlling it all, Brendan Rodgers.