by Peirce Eldredge (@arisekingbrenny)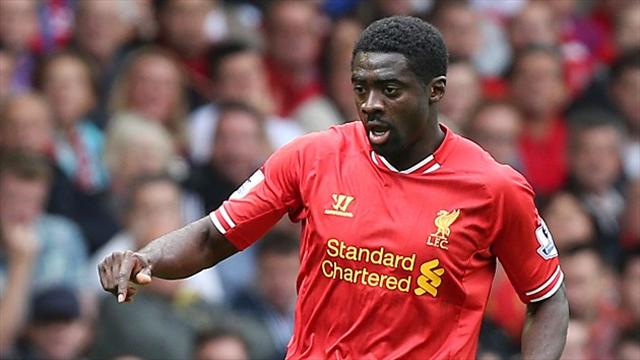 Kolo Toure has been our best, if not second best player this season so far, definitely our best defender.
So this injury he has just picked up is a huge blow to the squad. Toure has brought good tackling and clearing skills as well as being very fit and handling opposing teams big centre forwards, but most importantly he has been a leader, someone who the whole team can look up to as a group on and off the pitch.
Our defence seemed so strong with him anchoring it all with Daniel Agger two players who love the club. Even though Toure has been at the club for a few months he seems to have a true passion for Liverpool. You could see he wanted so badly to continue playing but the physio team had to have him stretchered off the pitch. This is what Liverpool need in players they need that drive to play for the shirt, for the club, for the supporters… nowadays you don't see it as often in football. These are the players Liverpool needs. As a fan of the club I love those types of players who give 100% in every game no matter if we are winning 5-0 or losing 5-0 they give 100%. Luis Suarez, while he may not always be loyal, with numerous quotes saying he wanted to leave the club throughout the summer even though the supporters stood by him through all his controversy. And while some say the supporters stood by him because of his skill I think it was because of his effort. No matter what the situation is when he pulls on that red shirt and walks onto that pitch he does whatever he can to score goals for the club and that made him a fan favourite instantly.
Kolo Toure brings the same amount of effort. Every minute of the match he is out there hustling to make the tackle or to jump that extra inch to get the header, nothing is more important for 90 minutes. That's what playing for Liverpool is about, it's not about salaries or media attention or individual awards it's about playing the best you possibly can for the club, pushing yourself to the absolute limit every game. That's what it's about, you give everything you've got to help the team win. Whether it's the Champions League final or the 2nd round of the League Cup you do everything you can to ensure that Liverpool win. Kolo Toure has that in him, Luis Suarez has it in him, Steven Gerrard has it in him, Jordan Henderson has it in him, Daniel Agger has it in him, all these players Bill Shankly would be proud to have them play for Liverpool and with two of those five gone against Manchester United on Sunday the likes of Lucas, Daniel Sturridge and others will have to step up in their absence.
Rodgers needs to go out and find someone who is not only talented but who also has it in them the drive to win every ball and make every tackle for Liverpool. With only 4 days left in the transfer window remaining the club should be working hard to bring the right players in. Mamadou Sakho is the name going around a lot recently and it seems Liverpool are very interested in the young Frenchman. Sakho is highly rated and has lots of potential at just 23 yet he also has Champions League and international experience. Other names floating around are Toby Alderweireld and Tiago Ilori who are both very young as well as Sakho but for Ilori who is only 20 he is not quite a starter yet unlike Alderweireld who starts regularly for Ajax. These players listed above are undoubtedly talented and full of potential but the real question is do they have that passion to put on the red shirt and go out with 100% every week? Will they learn to love and respect Liverpool? I don't know the answer to either of those questions but I am hopeful the answer is yes for whichever players the club ends up signing.
Because you can't just have talent to play for Liverpool, you need to have the passion and go out there for the team to win every game. The blow to Toure is rough but as he recovers he must be supported and he will never walk alone.