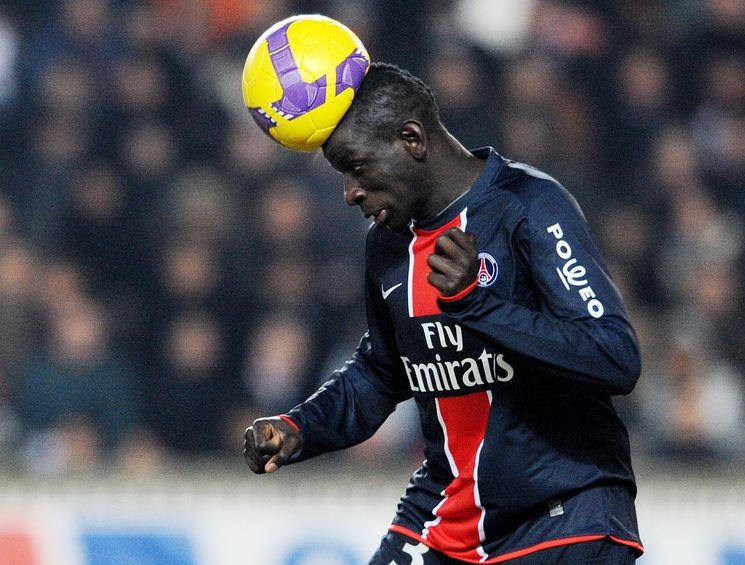 With the transfer window drawing to a close, it appears Liverpool have finally decided to purchase two new defenders, PSG's Mamadou Sakho and Sporting Lisbon's Tiago Ilori, both of which play centre back. Sakho's fee is reportedly around £14.5m, whereas Ilori is the cheaper of the two at around £8m. In this article I will be examining whether these prices fit the players, there potential as well as what they will be bringing to the Liverpool side.
Firstly, let's start with Sakho. The French centre back, who can also play left back, has 14 full international caps, and has already appeared 196 times for Paris St Germain at the relatively young age of just 23. Simply by using this one can tell he has what it takes to ply his trade at the top, however the question is, how will he perform for Liverpool?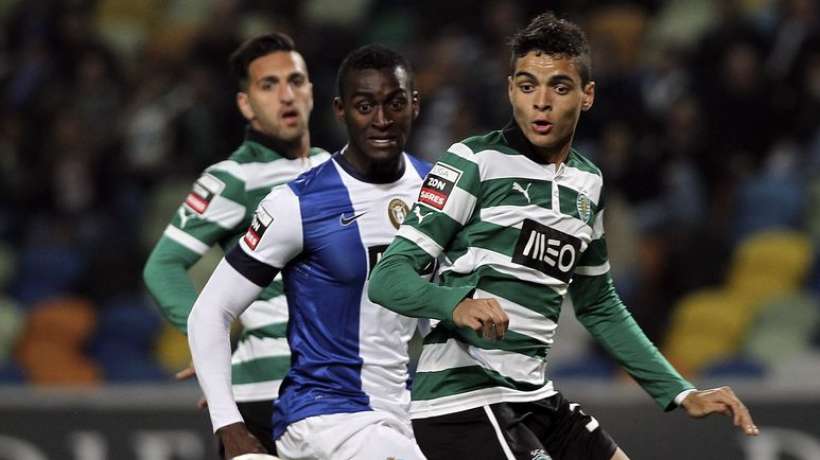 As we all know, Brendon Rodgers as implemented a playing system that operates from the likes of Agger and the defence passing from the back and up through the pitch, this therefore would require Sakho to be confident on the ball and in his passing ability. His stats from last season seem to point towards him being suited to this role, with a 92% passing accuracy, compared to Agger's 89%, although Agger did attempt around 600 more passes last season than Sakho. This should mean that Sakho would be able to confidently knock the ball around the back without committing many errors, and would suit the Reds style of play. I watched him play against Lille recently, and he seems to be hugely confident in passing either between defenders, or looking for midfielders and wingers.
What also struck me about Sakho is his strength and ability in the air, something that our defence would be grateful for when coming up against the Stokes of the league. Out of 110 Headers attempted, 84 were successful, which is a 76% success rate. Compare this to Toby Alderweireld (another reported Liverpool target) who only has a 44% successful headed duel rate, this again points in Sakho's favour and highlights his ability to suit Liverpool. However one area of worry I do feel is Sakho does appear to be less willing to get involved in attacking build up play and seems to be defensive minded as opposed to joining in with attacks, as highlighted by his mere 7 goals in almost two hundred appearances for PSG, however this could provide the opportunity for Agger or Toure to go up for corners and set pieces etc. Although this may be one of his weaknesses, Sakho has many strengths to make up for this, his leadership qualities are remarkable, as highlighted by the fact he has been made PSG's youngest ever captain, which again I feel is vital for any defender doing well in the premier league and will help organise the reds defence if the likes or Toure and Agger are unavailable to play
Sakho obviously has huge qualities and potential to be a top, top player, and although he will need his game slightly altered to cope with the pace of the premier league, and to fit into Rodgers style of play, he could be a solid, first team signing.
Since I have heard feedback from many readers that we have not made enough 'first team quality signings', this signing should put this right, as Sakho will not doubtable be playing week in week out if he is being bought for £14.5m, much like the Mignolet and Reina situation, however the question is who will he play instead of? I have to say Kolo Toure, although he has been outstanding since he arrived, he will not be at the top for much longer, and Agger, who has just been named vice captain, will almost certainly be playing each week. Kolo will probably play in the first team for the majority of the season while Sakho gains his fitness and gels with the team a little bit more, but eventually I do feel Sakho and Agger will be the main partnership if he is signed.
This therefore then leads me onto Tiago Ilori. Potentially one of the brightest young defenders to come out of Portugal in recent years, Ilori has also been chased by the likes of Valencia and Monaco, but has reportedly chosen to come to Liverpool Instead.
He was originally a striker when he arrived at sporting, but has now evolved to play in central defence as opposed to attack. However he has clearly not forgotten his attacking traits and can still be lethal when joining in with attacks. In fact, he currently has the academy record previously set by the one and only Cristiano Ronaldo for pace, again showing he would be of benefit to this Liverpool side with his lethality in pushing up for attacks. Much like Sakho, he is extremely confident and willing to have the ball at his feet and calmly move the ball about panicking and hoofing it up the field . However when he does attempt long balls they appear to be extremely accurate and well thought out. All these qualities show he is suited to our Tiki Taka style of play, fast, lethal going forward and an accurate passer.
However with all players, especially young, there are weaknesses. He sometimes appears to be too willing to get forward and sometimes gets caught out by teams that are sharp on the counter attack, something that could become a problem when facing teams such as Aston Villa who have immense pace up front. He must therefore be coached into knowing when to push forward as opposed to doing it at every opportunity. Another issue is his physical strength in the air and on the ball. Although he is agile, with this typically comes less muscle and stature that allows him to possess such pace, he would therefore easily be bullied by the likes of Stoke and Fellaini at Everton which again could cause problems for our defence in situation where he is up against Benteke for a header.
All in all Ilori is a hugely talented player with a range of qualities not many defenders possess, a good tactical mind, accurate passer and effective attacker, but there are weaknesses, which is why I feel he is more of a buy for the future as opposed to being bought and then put into the first team in a matter of weeks. He is still only twenty remember, and has plenty of learning to do, however if both him and Sakho are landed, Sakho will certainly be deployed against strong, attacking teams where two big centre backs are required, and Ilori in the future will be used against teams weak to counter attacks and quick defenders. Ilori is certainly worth the price of £8m and will bring a huge amount of qualities and options to the Liverpool team