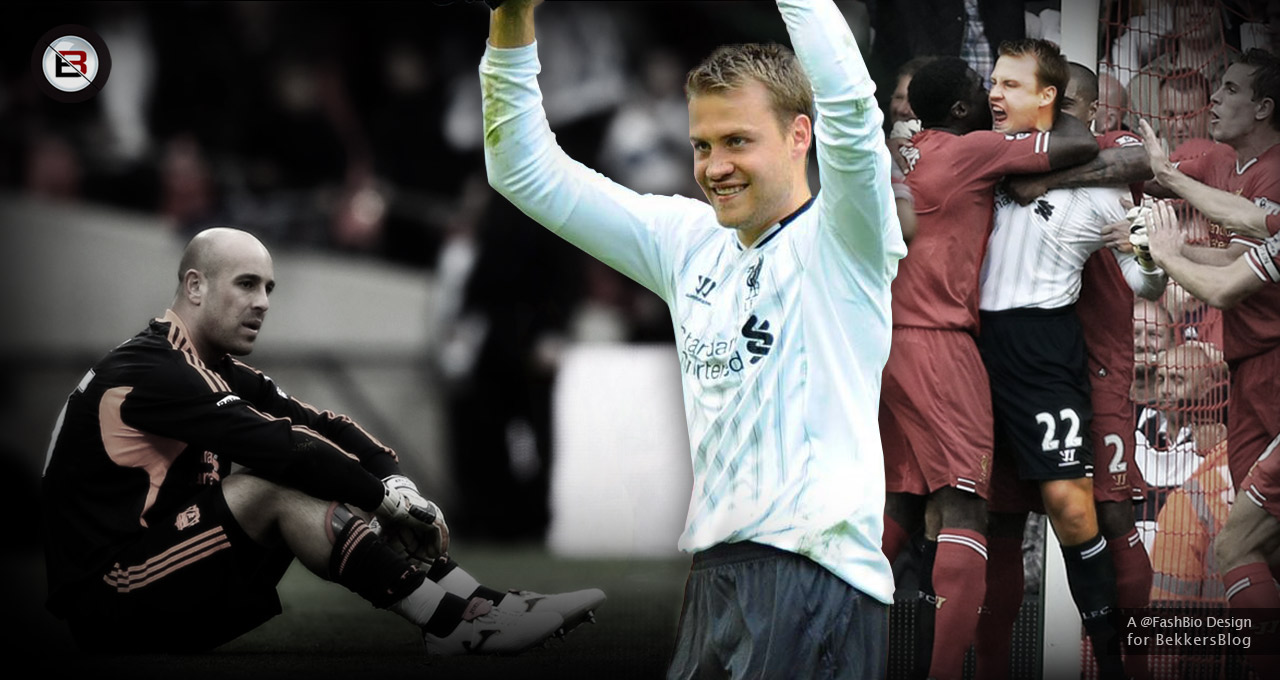 When Liverpool signed 23 year old goalkeeper Pepe'Reina from Villarreal in 2005, many expected him to come in as cover for Istanbul hero Jerzy Dudek with the view that he would become his long-term successor. This was not the case however, as the Spaniard claimed the number 1 (number 25) jersey as his own from the start, and what a start it was.
Pepe kicked off his Liverpool career by breaking club records on a regular basis. He first broke David James' record for the most consecutive clean sheets in the Premier League, ending on a tally of eight in the league, and eleven straight clean sheets in all competition and then broke the record for the fewest goals conceded by a keeper in their first fifty matches. To add to his records, he topped his debut season off by winning the Premier League Golden Glove award.
His top-notch reflexes and brilliant distribution has seen him become an integral part of our set up and the following season he would win the Golden Glove award for the second consecutive time. He would end just shy of Petr Cech in his third season, missing out due to a goals-game ratio. Keeping with the tone, he went on to become the fastest goalkeeper to keep fifty clean sheets in the famous Liverpool jersey.
Despite these exploits though, Pepe had begun, and would continue, to show a darker, calamitous side to his game. Over the next few seasons, the reliable stature of Reina would slowly begin to be replaced by one of uncertainty, with the Spaniard often losing his head and displaying error-strewn performances.
His position was never in doubt though, and Reina was quite literally the first name on the team sheet – he had almost become part of the furniture at Anfield. Every Liverpool fan loved Reina. He was a great character and in the back of our minds, we all knew what he was capable of.
The sporadic performances would continue though, with a world-class performance one week and then a comical display the next and slowly but surely, three pointers would become one-pointers, and one-pointers became no points at all.
At the end of last season everyone knew that the Reina we had signed in 2005 was well and truly a thing of the past, yet very few people were willing to admit it. We had grown comfortable with Reina in goal, he was our safety net (albeit an unsafe one) and the idea of having another replacing our loyal 'keeper was almost unheard of.
Replacing him is exactly what happened though, with the Spaniard being shipped out to Italy on loan, and signed in his place was the Big Belgian Simon Mignolet. Fans were divided, and for good reason as well.
We had just gotten rid of a World Cup and double European Championship winning goalkeeper who had been at the club for several years and replaced him with the second choice Belgian international goalkeeper from mid-table side Sunderland. For Liverpool fans, it had become a case of hoping for the best, but expecting the worst.
But, our hopes have come true and the former Belgian Goalkeeper of the Year has kicked his Liverpool career off perfectly. On debut, Mignolet was able to keep a clean sheet and pulled off a match winning penalty save to top it all off – in the process becoming the first Liverpool goalkeeper to save a penalty on debut. It was no fluke though, as the stopper then proceeded to put in two more match winning performances against Aston Villa, and more importantly against North-West rivals Manchester United.
Sure, we are only three games into the new season, but Mignolet has already proven himself to be an amazing shot stopper with head for the big games, and has brought back that reliability and confidence between the sticks that we have been lacking over the last few seasons.
Though Reina will always be in the hearts of the Reds fans for his loyal and loving service to the club, it was vital that the comfort zone was broken in order for the club to move forward, because the truth is that often, the things we find comfort in are the things that are holding us back.
YNWA
Liam Bekker – @BekkersBlog – www.bekkersblog.webs.com
Artwork by Fabio Sandoval – @FashFabio