By allaboutanfield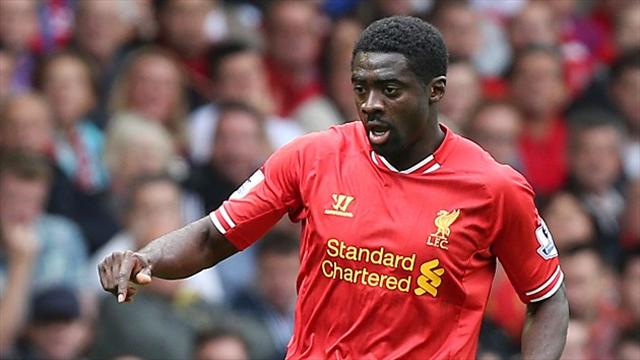 I am sure everyone can still remember in the not too distant past, our defence was rather weak. We make silly errors and conceded silly goals. It does not help much that the form of Martin Skrtel dipped until so much that his place in the team was replaced by Carragher. Carragher did well but Liverpool couldn't stop him from retiring. At the end of last season,  Carragher officially hung up his boots. Liverpool is really short of experience central defenders; hence the search for central defenders intensifies.
What may seem like rare and unlikely deal, Liverpool FC manages to secure the services of Kolo Toure. Liverpool FC under the new regime is always recruiting young and promising players. However,  Kolo Toure bucked the trend. He is at age 32 and for most players at his age would be considering retirement but not for Toure. Toure was allowed to leave Manchester City on a free transfer as he is nearing towards the end of his current contract in Manchester City. Manchester City has no desire to extend his contract and Brendan Rodgers was quick to move in for this deal.
So how much do we really know about Kolo Toure ? Well. Toure started his football career in England at Arsenal in the year 2002.It was Wenger who saw the young man as a potential center-back. He became a dominant force together with Sol Campbell. His towering and imposing figure earned him great reviews. Unfortunately Toure's career came to an abrupt end at Arsenal as he had a run in with William Gallas. He immediately put in a transfer request and in July 2009 he joined Manchester City on a 14 million pound move.
He arrived at Manchester City in July 2009 and was appointed captain. With Toure at the heart of the defence, Manchester City rose to 5th place missing the Champions League position by 3 points. His career took a dive at City soon after. He was stripped of his captaincy by new boss Roberto Mancini. He became a squad player. His career took a turn for the worse when he was tested positive for a ban substance. He was banned for six months.
Brendan Rodgers must have seen something in Toure. So when Rodgers came calling, Toure did not hesitate and readily accepted a move to Anfield in a free transfer. Since his arrival, Toure continues to work hard during training. His hard work paid off as he was selected ahead of Skrtel for the two games played so far this season.
In matches that he had played so far, he has been quite imposing. In a defense where there is a lack of authority , Toure step in. He is very strong in the air. Whenever there is a high cross ball being delivered to the box, you can bet that Toure will be there to challenge it. Toure is also very calm in all kinds of situation. He is happy to play at the back. There are also times when the opportunity arrives he would join in the attack as well.
With the arrival of Toure, Liverpool's defence looks more solid. Toure is working well with Agger. Our defence so far is holding well. If he continues with his current form, slowly but surely Toure will rise to be a popular figure at Anfield.