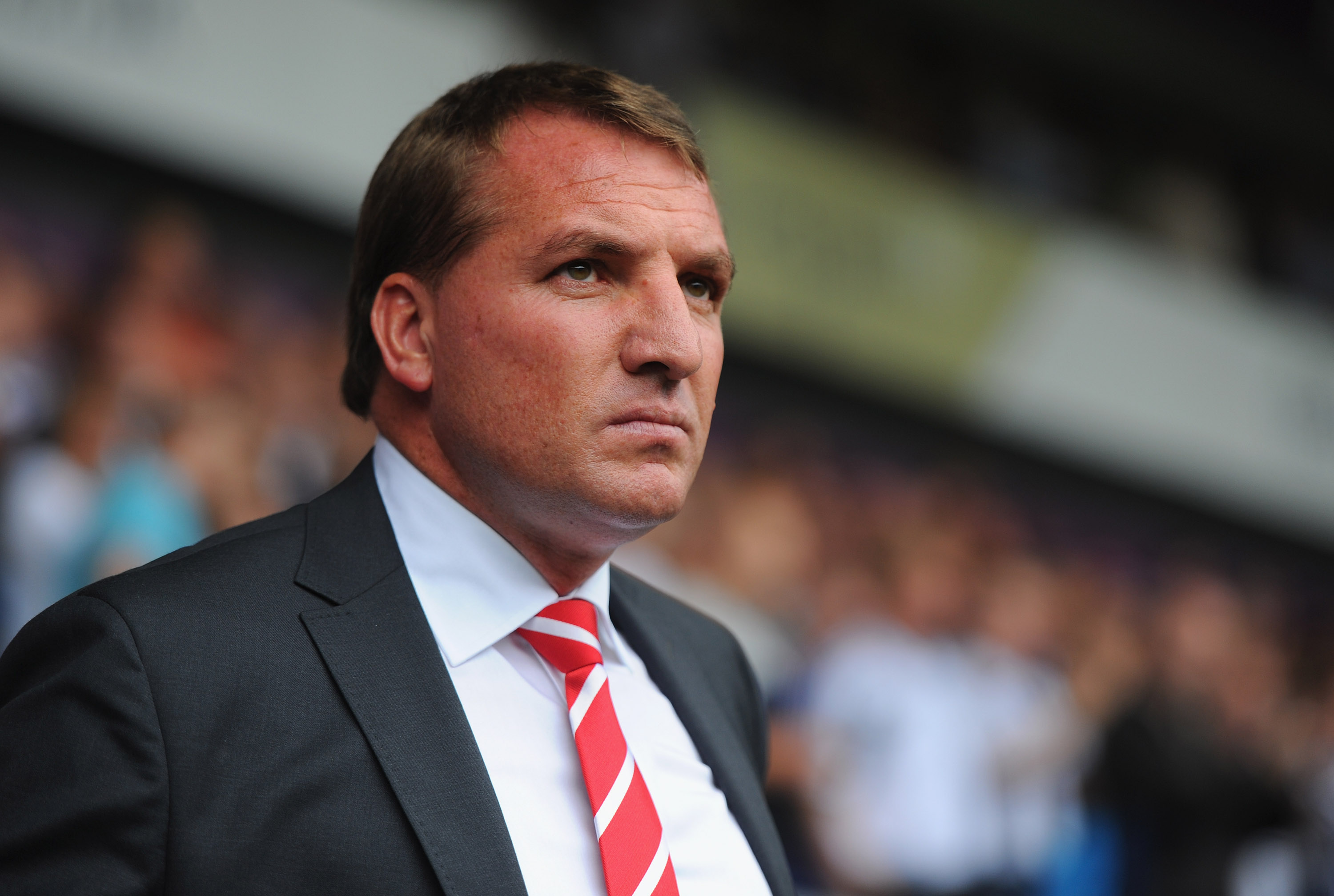 Many eyes rolled with despair when Brendan Rodgers took over as Liverpool manager, a man who have done a decent job at Swansea, but in terms of experience, Rodgers had won nothing, and given the fact that popular choice and Liverpool legend Kenny Dalglish was sacked for finishing 8th while still managing to win Liverpool's first trophy for six years, didn't really help the Irishmen's integration into the hearts of the Anfield faithful.
Dalglish wasn't just sacked because he finished 8th, there were a number of reasons for his dismissal, for example, some of his transfer acquisitions and their price, the disappointing home form over the entire season and his defence of Luis Suarez is what lost Kenny Dalglish his job, not Liverpool's final league position or the Cup Final defeat.
Nevertheless, when Rodgers took charge he had to set out a plan of action that would awake a sleeping giant and bring an underachieving club back to life. and aim to be in a position to challenge for a top four spot.
By the end of August 2012, Rodgers had brought in Allen, Borini, Assaidi, Sahin and Yesil, not exactly world beaters or squad changing players, but one player has a bright future at Anfield, and that is Joe Allen, he has been unlucky with injuries so far, but he is a very good player, its just Liverpool hasn't seen the best of him yet.
Rodgers began his début Liverpool season with a tough start by any teams standard, and it certainly didn't endear him towards the already distrustful fans that after a handful of games Liverpool were really struggling.
Fans started to question his appointment also that of the owners, and so it stayed until the January transfer window opened, Then with Rodgers and FSG under pressure and facing the wrath of Liverpool fans world over, Brendan made what could turn out to become the best two signings he will ever make as Liverpool manager, Daniel Sturridge arrived from Chelsea and a relatively unknown little Brazilian lad called Philippe Coutinho, who swapped the big bright lights of Milan for the fantastic shopping at Liverpool One in Wall St, both players had the Kop licking their lips with hope and anticipation and boy the Kop were not going to be disappointed, by any stretch of the imagination.
Sturridge and Coutinho both hit the ground running and didn't stop until the seasons end, the only drawback for Rodgers was that once again Luis Suarez managed to bring the club into another media frenzy when he bit a Chelsea player during the 2-2 draw at Anfield. As much as we all love Suarez for his undoubted talent and impact he provides, he has been an absolute pain in the arse since his arrival, The racial abuse of Evra and now the biting of another player is totally unacceptable whichever way you look at it, its not good for the team nor the club as a whole.
To make things worst. Suarez decided too let the world know he was thinking of leaving Liverpool because he felt "victimised" by the English media, what a load of utter nonsense is the only non explicit answer I could give.
But Rodgers and John Henry were not to be held to ransom by Suarez, and insisted he was not for sale, even as Real Madrid had started the ball rolling to gain his signature, then the transfer mastermind Arsene Wenger decided step into the game and offered what he and the pillar of trusted information Mr John Cross from the Daily Mirror thought would be enough to land Suarez £40m+£1, that insult provoked an instant statement from LFC and even questioned as to "what are they smoking?" a clear statement aimed at the club every player dreams they never have to play for in their life, that's it everyone, Arsenal.
Liverpool would hold firm to their morals and dignity over Suarez, unlike Spurs, who sold their best player, a man who hasn't won a bean, Yes that's it folks, Mr Gareth Bale, now the most expensive waste of money on the planet.
So now with the Suarez situation behind him, Rodgers could look towards who he wanted to add to his squad, Kolo Toure, Aspas, Alberto, Mignolet, Cissokho, llori, Sakho and Moses would join the Rodgers revolution before the end of this summers transfer window.
Better still, Rodgers would receive a even better boost, Manchester United employed the managerial equivalent of Mother Hubbard, David Moyes, who coincidently also has a empty cupboard, so things were looking quite rosie for Brendan, Liverpool huffed and puffed their way through their 1-0 wins against Stoke and Aston Villa, but the turning point came against bitter rivals Manchester United at Anfield, Liverpool would again win 1-0 but its the courageousness and spirit shown against Moyes and his self elected team of chosen ones that impressed even the most critical of Liverpool fans.
A season ago Liverpool would have drawn or lost the United encounter, not this season, there is something about the Reds this time around, a sense of fight, togetherness and solidarity that is different now.
The season has only just begun, so no one is getting carried away, but things can only get better for Rodgers, and with the return of the lunatic/genius Luis Suarez, Liverpool's fortunes and their quest for that top four finish, maybe just maybe become a reality.
Brian Reece
twitter @oldfattoad