Guess Robbie added a new title as he signs with Warrior, the press release is below.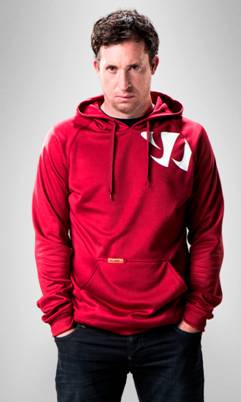 [Wilmslow, Cheshire – 13 SEPTEMBER, 2013] Warrior Football has announced the signing of its latest ambassador, former England international and Liverpool striker, Robbie Fowler.
Joining the likes of Vincent Kompany, Marouane Fellaini and Vinnie Jones in a growing roster of current and former pros to align with the brand, Fowler – revered amongst the Anfield faithful simply as 'God' – will partner with Warrior on a number of initiatives, including fronting the brand's online Premier League prediction game, Face Off.
Upon signing with Warrior, Fowler said: "It's a privilege to join a brand I believe is really going places.  Warrior's vision is just what the football world needs – it's driven by a team rewriting the rules instead of conforming to the status quo and I like that. Although I'm no longer playing professionally, I'm still deeply immersed in all things football and my love for the game has never wavered. I think people will really like the plans we have in store."
Global sports marketing manager for Warrior Football, Ben Haworth, commented: "Robbie is the perfect example of someone who embodies the Warrior mentality. An undeniably gifted player who made the game look effortless and always played with a smile on his face. His thirst for football is as high as it's ever been. He commands respect among the football community and possesses a great eye for talent. These qualities will make Robbie an integral part of our recruitment process in helping grow the Warrior brand – we may even unearth the next 'God'!"
To sign up for Face Off and be in with a chance for you and 6 friends to sit alongside Fowler in the Warrior Football box at Anfield to watch Liverpool FC play at a game during the 2014/15 season, visit www.warriorfaceoff.com.
To learn more about Warrior Football, visit www.warriorfootball.com