---
Planet Earth holds many mysteries. There's the Bermuda Triangle, Bigfoot, Jack the Ripper and the Loch Ness monster to mention a few. Then there's Fabio Borini, Liverpool's number 29.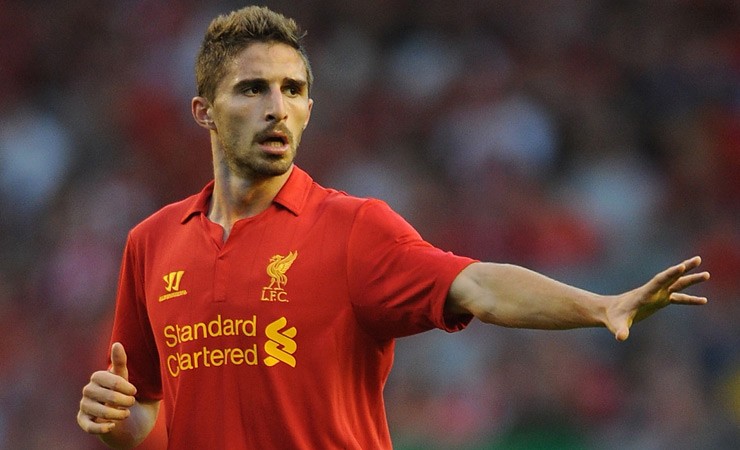 The 22-year-old Italian joined Liverpool in the summer of 2012 for a not so meagre fee of £10,5M after a not so impressive season at Serie A's Roma. Being Rodgers' first signing as a Liverpool manager, naturally the expectations were high. The first few matches weren't too bad, but not very good either. Although a slight disappointment, it was very expected as Liverpool was a new team completely under Rodgers. In late October, against Manchester United, Borini fractured his foot and was not to make another appearance until January 2013 – once more against Manchester United.
All in all, Borini made 20 appearances for Liverpool, scoring no more than two goals. One goal every ten games is not a very charming statistic for a striker. There is, however, another side to Fabio Borini as well. He is, undeniably, very talented and has a wonderful first touch at times. In the 6-0 win vs. Newcastle he only needed a few seconds to score. I believe in Borini, and his future at Liverpool FC. I'm not just saying this because I bought the first Warrior home kit with his name on the back and haven't really gotten a chance to show it off, but because I believe in Rodgers' ability to spot a good player. Having seen him play for the Italian U21 side as well as in Roma I am convinced that he can contribute to the team. Competing with the likes of Suarez and Daniel Sturridge while struggling with injury, however, isn't ideal. That is why the Sunderland loan is the perfect move from Rodgers. I believe he will start scoring notoriously and eventually earn his spot in the Liverpool XI. Patience is a virtue. Let's just hope it doesn't take as long as catching Jack the Ripper will.
Carl Magnus Magnusson
Twitter: @CMMagnusson