– Yashasvi Diptivilasa (@yashasvid)
Rambling Reds
How good was that? Just how good was that? It wouldn't be too much comparing it to Benitez's team in its heyday. That was our best performance this season. By far! I honestly expected West Brom to provide us with more of a challenge considering Steve Clarke's teams are usually very well organised defensively. But when you have a player like Luis Suarez, sometimes even the most well organized defences don't stand a chance.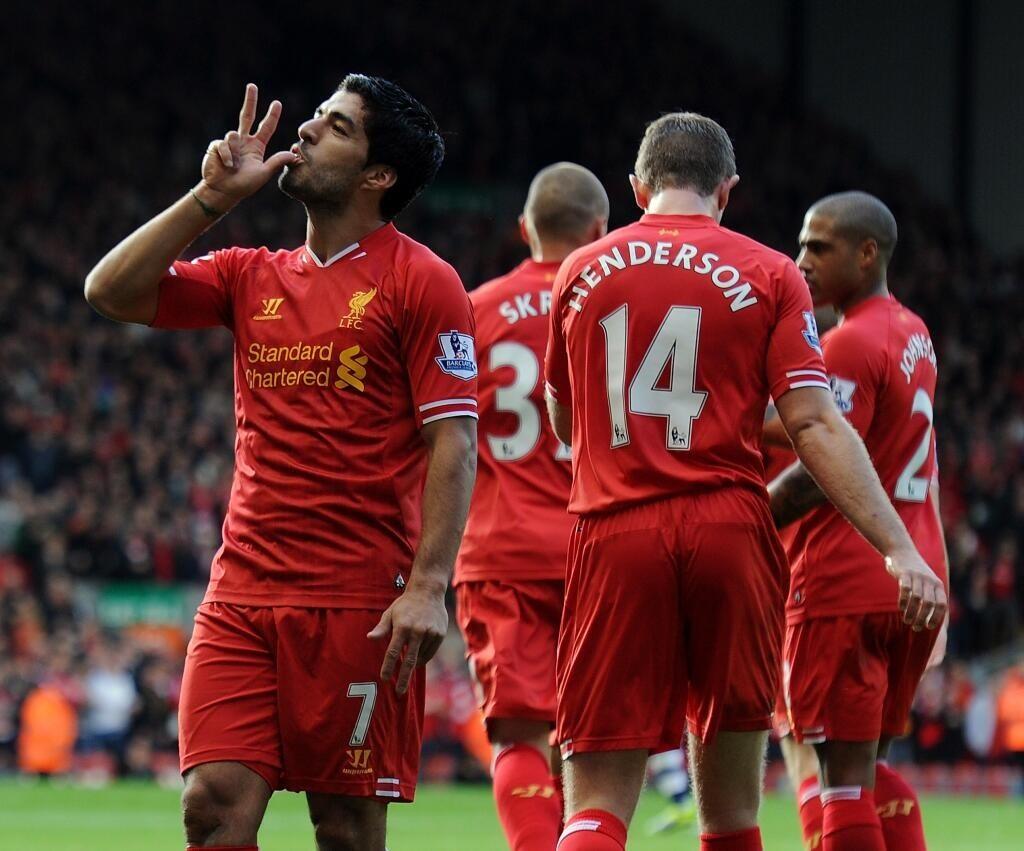 We were well organized in defence, strong in midfield and absolutely lethal in attack. Sakho is an absolutely inspired signing, in my opinion. He is an excellent tackler and brings strength to the back that we have lacked previously. Agger might be better suited in defence than Skrtel, but not to take anything away from Skrtel. He has been absolutely top drawer of late. As expected, Glen Johnson's return to the side offered us visibly more in an attacking sense down the right.
Our midfield looks extremely strong – Hendo, Gerrard and Lucas were really dominant on the ball in the middle of the park. Their combination seemed to be offering complementary strengths and it actually seems a matter of debate if Coutinho will even get into the side next weekend or not! Personally, I'd keep Coutinho on the bench and start with the same side that started today. We will need Hendo's endless running against Arsenal.
And now onto our attack. I cannot wax eloquent enough about our forward line. Suarez and Sturridge were absolutely lethal. Suarez seems to want to make up for lost time with his fantastic hat-trick that included a logic defying header from just outside the penalty box. His first goal was a pearl, with a typical nutmeg and his final goal was a world class delivery from our top, top player – Steven Gerrard. And what can I even say about the Daniel Sturridge goal? He looks up, sees the goalkeeper off his line and plants a sublime chip over him into the back of the net. Absolutely world class.
The best part about the Suarez and Sturridge partnership is that they seem to be inspiring us to greater heights. There is an feeling of 'anything you can do, I can do better.' There is a fantastic team spirit running through the team and we have got the balance right in most areas of the pitch. I can NOT wait for top of the table clash with Arsenal game next week! Come on you big Redmen!