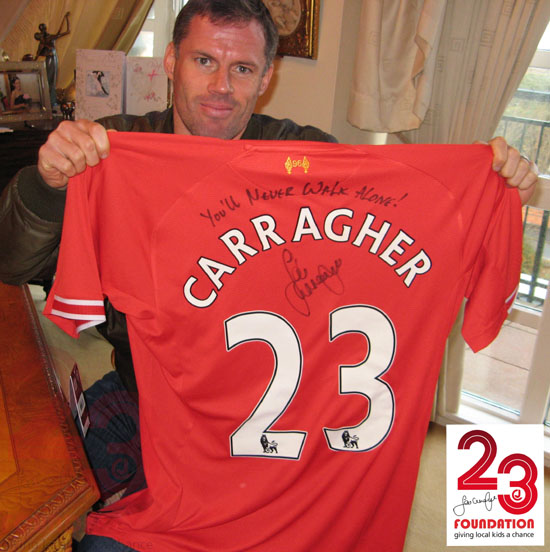 Jamie Carragher has signed a number of shirts on the back with "YOU'LL NEVER WALK ALONE" across the shoulders, in aid of his charity, The 23 Foundation.
This is a brand new authentic Liverpool FC, Warrior shirt (this season's shirt) and is signed on the back above the number 23 with a permanent marker as per the picture attached. The numbers and lettering are real material not plastic iron on letters.
This beautiful shirt is only £120 which includes shipping. It will be sent by recorded mail with our unique certificate of authenticity.
Payment can be made by paypal, bank transfer or cheque payable to the 23 Foundation.
To order please write to: mike@jamiecarragher.org with your name and address as well as your preferred method of payment.