Bad day at the office, we have lost badly to Hull when everything that could go wrong went wrong however even after that defeat we are still in the top four of the table. Looking at Twitter you would think we are sitting at the bottom of the table.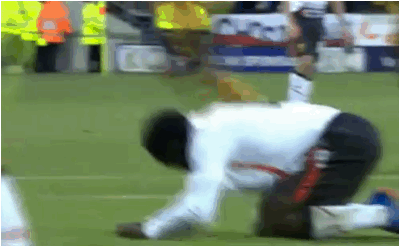 The day didn't start well when news of Daniel Sturridge's injury came out, losing Sturridge for up to eight weeks is a major blow for the Reds and I am sure the news had a demoralising effect on the squad. Rodgers didn't want to risk starting Coutinho who wasn't 100% ever since the knock he picked up last week during the derby. I would rather take one defeat than risk losing Coutinho again, without Sturridge and Coutinho we will surely be in trouble so I commend Rodgers for not risking Phillipe.
Did Rodgers make mistakes? Yes he did, however he is human after all so give the guy a break. Look where we were last season and look how much progress we have made so cut the lad some slack. We are Liverpool F.C. not F**king Real Madrid or Chelsea who change managers more than their underwear.
So which player is to blame for the defeat? I blame all of them, football is a team sport and they are all to blame, stop picking on one player over the other.
The good news is that we don't have to wait too long for our next game as we host Norwich on Wednesday and I am sure the lads will come on kicking an screaming and YES we will get all three points.
Y.N.W.A.
-Antoine