Ivory Coast international and Liverpool centre back, Kolo Toure, has officially become the latest player to join the Warrior Football ranks. A boot deal has been struck with the brand which will see Toure wear Warrior's Skreamer  range.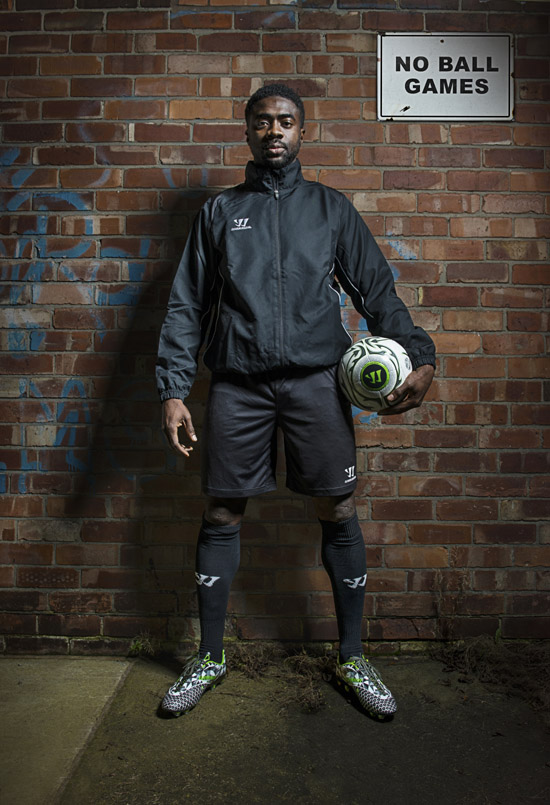 Toure, who has spent 11 years in England with Arsenal, Manchester City and now Liverpool, is one of the Premier League's most decorated defenders with two Premiership and three FA Cup winners' medals among his career honours. Toure rose to notoriety during his tenure at Arsenal, displacing Martin Keown at the heart of the Arsenal defence to form a formidable partnership alongside Sol Campbell. It was this pairing which helped the Gunners claim the Premier League title without experiencing a single defeat; the team going on to be known as the infamous 'Invincibles'.
On signing with Warrior, Toure said: "I believe Liverpool can win the league in the next few years. I know I'm at the right club to achieve my goals and now I feel I'm with the right sportswear brand to help me fulfill those ambitions. Liverpool Football Club has the right mentality, and during my time here, it's been easy to see why the club chose Warrior to enter this new era. I've chosen to wear Skreamer because it's a boot that offers both power and accuracy – the perfect match for my game!"
While at Manchester City, Toure helped the club to its first Premier League (old First Division) title in 44 years. With this achievement, he joined an illustrious group of five players to have won the Premier League title with two different clubs.
Toure is likely to join fellow Warrior players Vincent Kompany, Marouane Fellaini and Tim Cahill at next year's World Cup in Brazil. The Ivory Coast captain will lead his country against Colombia, Greece and Japan, hoping to become the first African side to lift the famous gold trophy.
Ben Haworth, global sports marketing manager, said: "We are extremely proud to welcome Kolo to the brand. He is a player whose immense ability matches his strong personality and ambition! We want players who do things the Warrior way, letting their football do the talking and leading by example on the pitch. Kolo epitomises this mentality, every time he crosses the white line he leaves nothing in the changing room and anything less than 100 percent is simply not acceptable. He is a leader, a role model and a true Warrior!"
To learn more about the Skreamer range, visit www.warriorfootball.com.