As many of you heard Luis Suarez today signed a new long term contract which will keep him at Liverpool until 2018.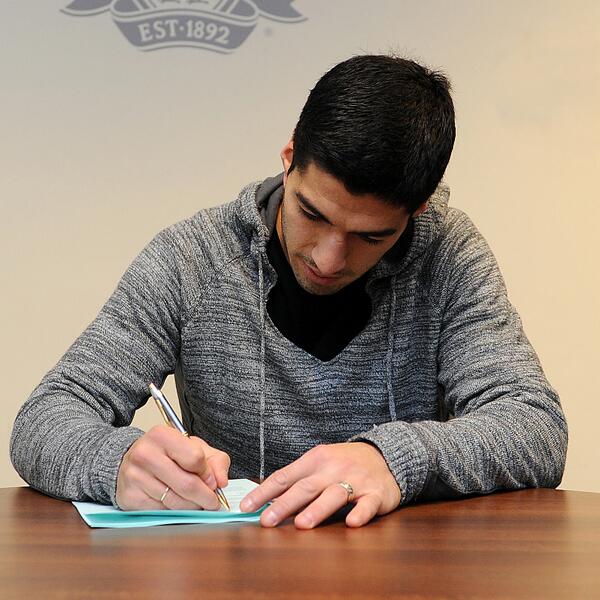 The Guardian reported that El Pistolero's salary will be £200,000 per week, making him the highest paid Liverpool player ever. Very happy to see our owners making such a strong statement of intent. Also credit to Brendan Rodgers for being so instrumental in Luis staying.
Considering Luis's form he is worth every penny and deserves it.
Feliz Navidad Luis.
-Antoine