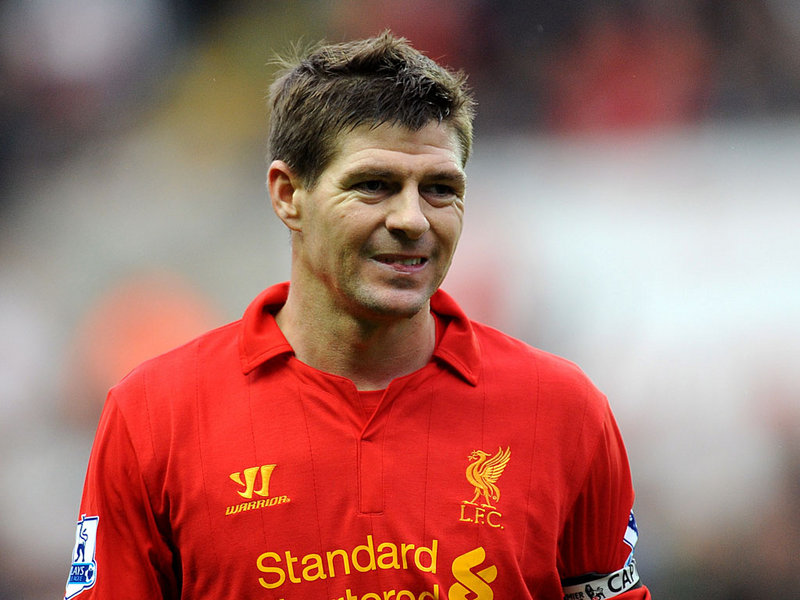 At 33,  Steven Gerrard is nearing the end of his glittering Anfield career after a decade of brilliance for Liverpool Football Club, Gerrard has suffered from numerous hamstring and groin injuries throughout his career and has been subjected to surgeries on his groin, time and time again.
The aggressive nature of Gerrard's game of an all action, all round dynamic midfielder who covers every inch of grass, unfortunately has damaged his body throughout his career and even more so in recent years.
Some people refer to Paul Scholes and Ryan Giggs as premier league players who played well into their late 30s and say Gerrard can do the same.
The difference is that the two of them chose to drastically alter their games to lengthen their careers. Gerrard has had to change his because of injury.
Gerrard has also had far more surgeries in his late 20s and early 30s than Giggs and Scholes.
Gerrard is still capable of being quality in any game but how long can Liverpool get the best out of him for his remaining seasons?
The trademark lung bursting runs from midfield are no more, and his ability to hit blockbuster drives from 25/30 yards out seem to be a rarity, Gerrard has had to restrict his game because of his body, which has probably helped him transition into the new system under Rodgers easier than he would have three or four seasons ago.
That's not to say he hasn't flourished under Rodgers. Far from it, he has played terrific in games but has also had a couple of dreadful performances with much of this is down to his declining powers while some of it could be perhaps an unsuitability to the role he is playing.
Some have said previously that Gerrard should only start and play an hour before coming off, or start on the bench, be brought on and give it his all for the remaining thirty.
However, he is our captain, he can prove to be vital at times and he is our best set piece taker.
I suggest we set out our midfield similar to the way Juventus does
.
Juventus have a midfield that consists of Pirlo sitting deep in a "regista" role (without going all football hipster) a regista sits deep in the midfield, pulls the strings and orchestrates the play, the regista is far less reliant on physicality and athleticism and puts more of a premium on anticipation with ability to read the game without even needing to be an excellent tackler.
Then they have two other players one that breaks up the play (Vidal, although Vidal does possess some excellent attacking qualities also) and another which is more of a box-to-box type player (normally Pogba or Marchisio)
With the January transfer window open, I do feel that Brendan Rodgers' main priority should be an all action tough tackling centre midfielder, since I don't think Lucas is up to the job.
For the box-to-box role I would try Jordan Henderson or Joe Allen, I feel that both players have the qualities and the legs to play there, but Henderson would slightly edge it for me based on his work rate, I also feel that Henderson's best position is in centre midfield and not wide right or in the number 10.
If you'd like too, you can follow me on Twitter @Dan_Lovelady