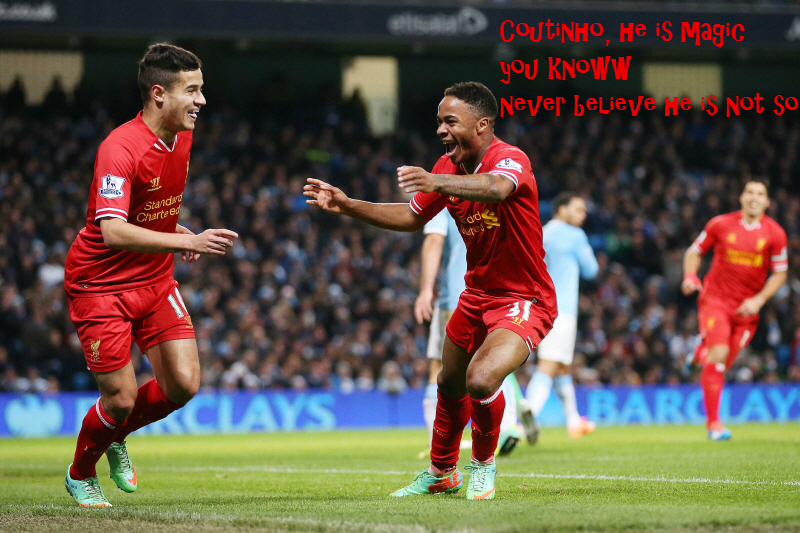 I love the Coutinho song, especially when he scores. But the thing is that he doesn't score enough. The 21-year-old Brazilian has scored 2 goals in 16 appearances this season. He made 47 shots this season.  21 shots on target, and 26 shots off target. That is a shot accuracy of just 45%.
He really needs to improve that because it's such a good player; He has technique, he creates chances and his average pass accuracy is 79%. Coutinho said that he needs to improve his goalscoring rate and that he training hard to accomplish that.
"Sometimes my positioning is not the best and I need to improve that to score more goals," he told LFC TV.
"I want to continue improving and look forward to working harder – and harder on what I need to do to be considered a great player.
"It's a year that has gone very quickly and I am living in a very happy moment.
"I think I have improved with my positioning on the pitch because sometimes I play on the wings and other times in the middle.
"I have improved my knowledge a lot more and have worked harder on my finishing."