By @jaygiblin
It would be completely understandable for Liverpool fans to feel a sense of unfinished business this transfer window. What seemed to be the late arrival of Ukrainian attacker Konoplyanka, had fans watching the transfer window late into the early hours of the morning. Alas, it wasn't to be. For some reason or another, Konoplyanka didn't transfer and Liverpool didn't strengthen. But it certainly isn't the end of the world.
Liverpool had a strong squad going into the market and we still do going out of it. In recent weeks we've seen our defence improve somewhat, considering the amount of injuries we have in that area; Kolo Touré being an absolute brick wall at times. The return of Daniel Sturridge has had a tremendous impact on our already clinical attacking prowess. I for one am watering at the mouth every time I see him and Suarez link up like their minds have a direct link to one another. The form of Gerrard, Henderson and Coutinho has enabled Liverpool to form a quality and very cohesive passing midfield.
With all of this taken into account, I feel it would be a little premature to start slandering Liverpool's activity in the transfer market.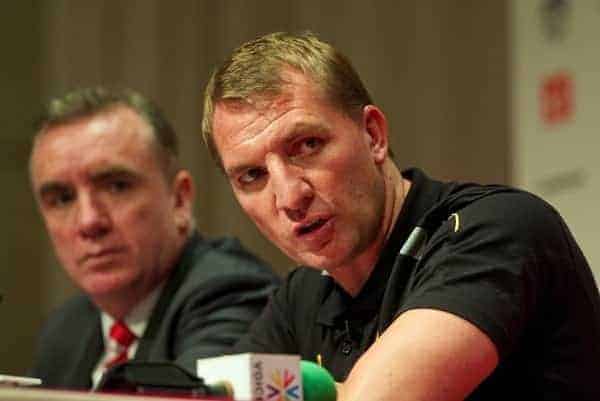 Of course, a marquee signing would have been nice and sent out a message of intent to other teams, but our form in itself is already doing that. Every team in the league knows that this season, the two hardest football stadiums to visit are Anfield and the Etihad.
However, I would agree with the conclusion that Ian Ayre failed in this window. He really has let Liverpool down at times with his inability to write a cheque. But all in all, it is a time for Liverpool to look forward, not back. We have a strong squad, have formed financially beneficial relationships with global businesses and are in the top four.
For me it certainly is a happy new year.