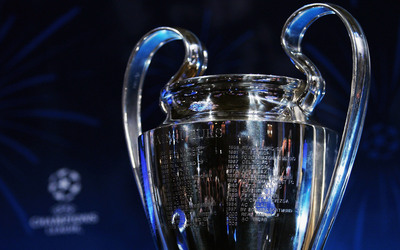 No doubt about it, this was a great weekend for being a Liverpool fan. Started out with the 5-1 demolishing of Arsenal and ended with Fulham scoring a 'Fergie Time' equaliser against Manchester United, in between that Manchester City were held in a goal-less draw at Norwich and Everton lost at White Hart Lane.
Liverpool now sit comfortably in fourth place with a 3 point cushion over Spurs, 5 on Everton and 9 on Manchester United. Although there are 13 games to play it is very difficult for United to catch up to us, so do not really need to worry about they much as far as the league is concerned.
There is however another possibility that United can grab a Champions League spot if by some miracle they win the Cup. Many will likely say "No way can that ever happen" however many said that Roberto Di Matteo could not possibly win the Champions Cup for Chelsea in 2013 or that Liverpool could do what we did in Istanbul.  Spurs were not amused when they finished forth and then saw mighty Bayern Munich lose the final on their home turf to Chelsea. As you all know Chelsea then grabbed the forth Champions League spot thanks to UEFA rules and Spurs were left to play in the Europa League. Football can be a strange sport and I must admit I am a little nervous and will be relieved when United eventually get eliminated, however in the meantime we can't afford to drop points, we need to keep pushing for third and possibly beyond.
Third spot will also afford us to start the Champions League campaign right from the group stage and not have to play the extra qualifier which can be a potential banana peel.
With that said, let us go for three points at Craven Cottage and hope that Arsenal drops points at Manchester United midweek and who knows, maybe Borini can do the business at the Etihad and WBA can frustrate Chelsea like they frustrated us.
YNWA
Antoine