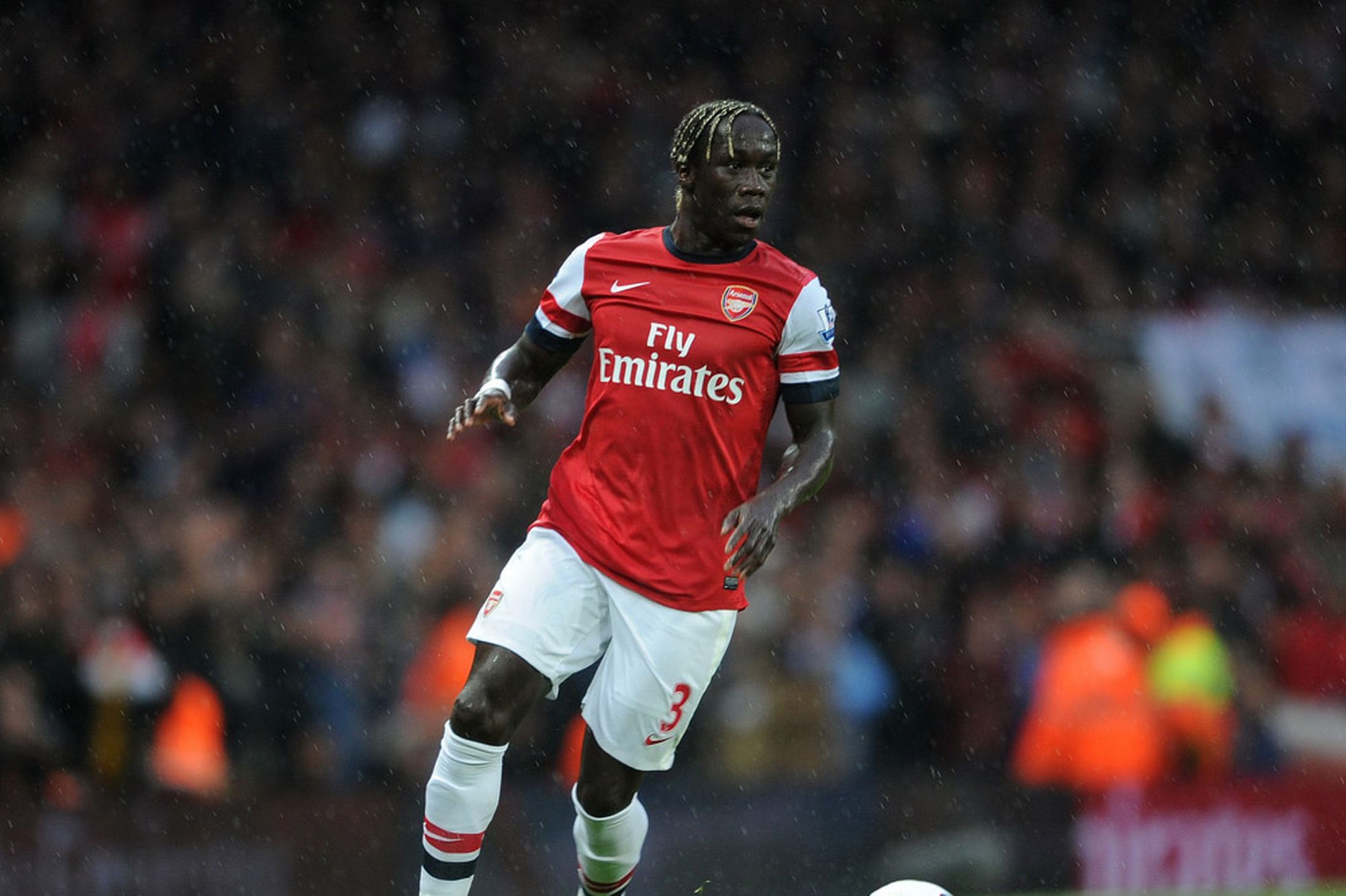 According to the 'Metro' Liverpool have joined the race for Arsenal defender Bacary Sagna.
The French right back, aged 31, will be out of contract at the end of the season. This has resulted in Inter Milan and a number of other clubs trying to sign him, and talks have already started. But  Sky Italia reporter Gianluca Di Marzio, has stated Inter Milan have suffered a problem in their chase for Sagna after Liverpool came in with a lucrative offer. Sagna would be looking for at least a three-year deal on a lofty wage, and may yet decide to remain at the Emirates, but a serious package on the table from the Reds will only further strengthen his hand when it comes to already difficult negotiations with the Gunners.

Why would Sagna benefit Liverpool?

Sagna would be a very positive signing for LFC due to our current fullback Glen Johnson under performing, and this has been the same problem throughout the season. Also Johnson is injury prone, and stays injured for a long period of time. Therefore this has lead to many problems with our defence. Sagna will be able to take over that role and continue his current form at Arsenal. The key problem with Johnson is that he likes to go for a run up the pitch, but will not track back, and lately has been poor when defending. Sagna on the other hand has done the complete opposite at Arsenal, he has had consistent performances at a high standard. With Johnson under performing Liverpool desperately need a good, consistent full back, we may have the likes of Flanagan and Kelly, but they are future stars. We need to think about the present, also Sagna is one of the finest fullbacks in the Premier League, when you think of right backs you think of him.
News on Sagna signing a new deal
There is confirmed doubt over the future of Sagna, who continues to dither over the signing of a new Arsenal deal. His old one expires this summer. Arsene Wenger, somewhat characteristically, has given many positive updates over the right-back's future, but the Arsenal boss recently confessed Sagna might leave
" When I say I expect (Sagna to stay), it is more that I want it. I hope that, in the end, I am right. We are not close at the moment. It is an important contract for him. He is 31 years old (this month) and I can understand. He wants to keep his options open I am not all right with that because I would like him to sign just now, but I have to accept it. It is his freedom, the decision belongs to him. "
Sagna's situation is an interesting one. Now the wrong side of 30, he has one last chance to net a major payday by leaving Arsenal for a hefty signing-on fee to join a new club.
My Opinion
Liverpool don't naturally tend to move for aging players. Brendan Rodgers' policy, which is aligned to the club's owners, is to buy young players who he can develop. Such a policy also gives the Reds a good chance of gaining a decent return on their investment.
However, Kolo Toure stands as the exception to the rule, adding legitimacy to Di Marzio's claims of Liverpool's interest in Sagna. Rodgers is attempting to blend hungry, talented youngsters with proven winners like Toure and Steven Gerrard, ensuring his squad has the right level of experience.
Current first-choice right-back Glen Johnson has suffered countless injuries this season and may be nearing the end of his Anfield career if Rodgers begins to believe he cannot rely on the England international for an entire campaign.
Martin Kelly is a promising right-back, but he too has had limited playing time this term after a serious knee injury.
Jon Flanagan has been the man to capitalise on the situation with a string of fine performances, but at 21 years of age he still has plenty to learn and would benefit from working alongside a pro like Sagna.
For Arsenal, Sagna's potential exit would be felt. Only Carl Jenkinson acts as legitimate backup, but Sagna's influence this season has gone beyond his natural duties. At the start of the campaign, the France international was relied upon to slot in at the heart of the back four, and his versatility is no doubt something that also appeals to Rodgers at Liverpool.
Should Sagna choose to leave, it seems most likely he would leave the country—perhaps with Inter—having spent so many years at Arsenal. However, money often talks in football, so a major offer from Liverpool might prove too much to ignore.
Tom Owen