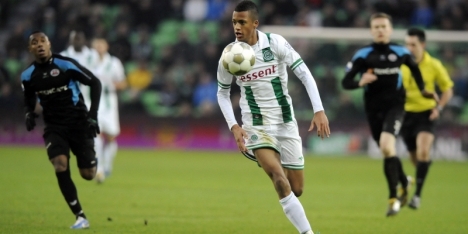 Liverpool have been joined by Dutch champions Ajax in the race to sign Groningen youngster Richairo Zivkovic,
The 17-year-old winger has also been scouted by Manchester City in recent months after impressing for his club in the Eredivisie this season. The Groningen youngster can play all across the front line, but prefers the central striker role. The youngster is currently playing at a club that boasts Arjen Robben and Luis Suarez as former players.
Liverpool have noticed the player while tracking their on-loan striker Kristian Adorjan's progress, with Zivkovic having scored five goals in five starts for Groningen as well as making a host of substitute appearances.
However, Ajax have joined the race to sign Zivkovic as they look to continue bringing the best Dutch talent to the Amsterdam Arena, much like they have done in the past.
"He is an interesting player that we are following," said current Ajax sporting director and former Arsenal player Marc Overmars, according to the report.
"Thinking about possible reinforcements for next season, our preference is for Dutch players."
Liverpool will face competition from Ajax and Manchester City to sign the player and it looks as though they will have to move for Zivkovic this summer, or face missing out on his signature completely.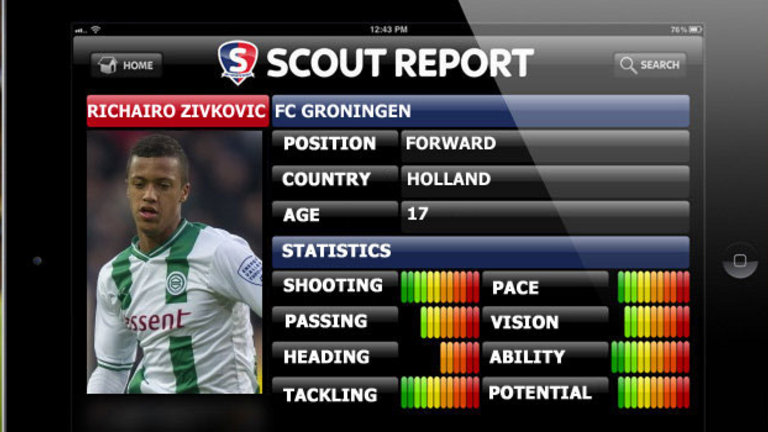 Likelihood of us signing him?
I think if we achieve top four, we will be able to bring in many players that we simply could not last season. Nowadays if we go for a signing it ends up getting robbed by another team, the obvious fact is that they are a bigger club with more money, therefore can spend big sums on wages. Liverpool have lost out on many promising players such as Salah and Willian etc.. So if we get top four we will be able to attract these players, and fight with other clubs.  I think the likelihood of him joining Manchester City is slim as he knows he will not gain first team football. We have seen problems like this a lot over time. Example – Zaha going to Manchester United, ending up on loan at a lower league team, due to not being able to perform to a first team level. This obviously will go into effect in a few years after the player has gained more confidence, skill and knowledge. But the form that Zivkovic has been in this season has been excellent and therefore needs to be able to carry this on. So i think a team like Ajax and Liverpool are more likely to get the starlet as they will give him more chances to perform at top level. We know Liverpool will as Brendan Rodgers and the Liverpool Owners agree on the idea of buying young promising players that will be future stars, therefore benefiting Liverpool in the future. Also we have seen it when Rodgers has used players such as Flanagan and Sterling. They are young players who would probably have got loaned out most seasons at big clubs, but are now playing first team football at a top four club and have earned their place, that is truly due to Rodgers faith and the players determination to do well, and i feel this will be the same outcome with Zivkovic.
Tom Owen
Tweet me your opinion
@MrLiverpoolTV