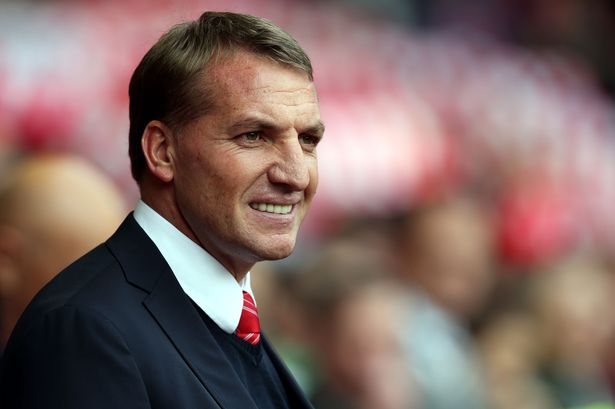 I would firstly like to state these opinions are all of my own.
Goalkeeper:
Firstly I don't think we need to buy a goalkeeper in the summer although if Pepe Reina leaves and if I'm honest it looks as if he will after his season long loan at Italian outfit Napoli then we may need to look at some options to cover for Simon Mignolet, We have Brad Jones who has been great when he's needed but he's getting on and we need a younger option. I think someone like Marc-André ter Stegen from Borussia Monchengladbach as he is one of the future prospects of football although he looks set to go to FC Barcelona.
Right Back:
We have options at right back in Kelly, Johnson and Flanagan but with Kelly and Flanagan being so young and still learning I think a new right back is a possibility as we have seen Johnson performing average for the club recently. I believe that Micah Richards is a realistic option as we have already been scouting the English fullback although it has been reported that Manchester United are also interested. Would Manchester City let him go?
Central Defence:
Even though we have had a few defensive problems this season I believe that we can cope in the central area as we still have great defenders in Sakho, Skrtel and Agger, I believe Kolo Toure was an interesting signing but I also believe we need better cover than him, We have younger players like Coates and Ilori who are both out on loan but have potential, so do we need a central defender? For me the answers no.
Left Back:
I believe this has always been a problem and has been for quite a few years now, Jose Enrique has been great in my opinion but has recently had a lot of injury's, Cissokho on loan from Valencia has not been as good as expected and I believe we definitely need cover in this position. There have been rumors about Ashley Cole coming to Anfield and I'd welcome that, even though he is in his thirty's I still believe he is a solid fullback and something that Liverpool could do with.
Midfield:
I believe this to be a subject with so many opinions from everyone and here's mine, we have a world class midfielder in Steven Gerrard and upcoming midfielders like Coutinho and Jordan Henderson who I believe has been fantastic this season, but we have lacked something in midfield since the departing of Xabi Alonso to Real Madrid a few years ago and this is something we need to fix, question is who can fulfil this role. Lately we have been linked with many midfielders including Gokhan Inler who is a decent midfielder but is more of a defensive one, Fernando of FC Porto is another player we've been linked with, he is a very creative player and would fit the billing nicely although he looks certain to move to Manchester City in the summer.  Finally Southampton's attacking midfielder Jay Rodriguez has been linked and I'd certainly be happy with him if he was to come to Anfield, He's very creative, can score goals and is young.
Strikers:
We already know we have two world class strikers in Daniel Sturridge and Luis Saurez but look beyond them and what is there, Aspas has failed to impress since joining from Celta Vigo with many fans wanting him out even though I believe he hasn't had much of a chance. Who could we bring in to cover then, Young attacker Morata and Tello have been linked and I believe any of the two would be a great purchase, Tello has been linked a million times but will it happen in the summer?
Who should we buy then?
YNWA
Written By Alex Sales @MegaGamingElite
YouTube: MegaGamingElite