Daniel Sturridge proved again that he is one of the most deadliest strikers in the world. He scored a brace against Swansea today, which means that he is still able to smash Ruud van Nistelrooy's record; scoring in 10 consecutive games.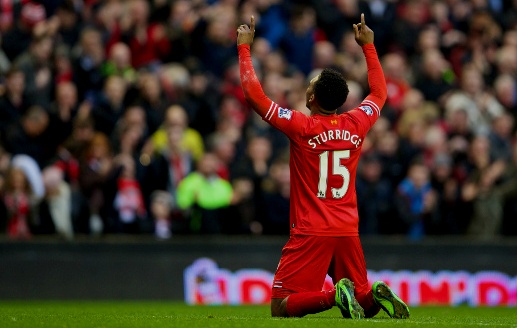 Jordan Henderson was 'The Man of the Match' due to the fact that he made the winning goal – his second of the game – fifteen minutes before the whistle. Henderson made 3 interceptions, 58 passes, 2 take-ons and scored, as we all know, two goals.
Daniel Sturridge also played a big part in the victory because he scored the other 2 goals. Studge becomes only the second player to score in eight Premier League games in a row. The other as I mentioned before is van Nistelrooy. Believe it or not but our dancing boy is able to level his record at Old Trafford. Liverpool will face Manchester United on 16 March.
Meanwhile Daniel Sturridge becomes also the 5th best goal scorer in Europe with 18 goals in 19 appearances. He is in great form and that is very usefull, especially now because Luis Suarez has to find his goal scoring boots again. Nevertheless the famous statistic website known as: 'whoscored' gave him [Luis Suarez] a high mark – 7.9 – for his performance today.
written by @LFC_newsblogger