Liverpool FC could be set to sign Victor Valdes according to Daily Express and other English journalists. They reported that Spanish daily Sport believed that 'The Reds' submitted a fresh proposal to the 32-year-old shot-stopper, who currently plays for FC Barcelona but his contract runs out in the summer.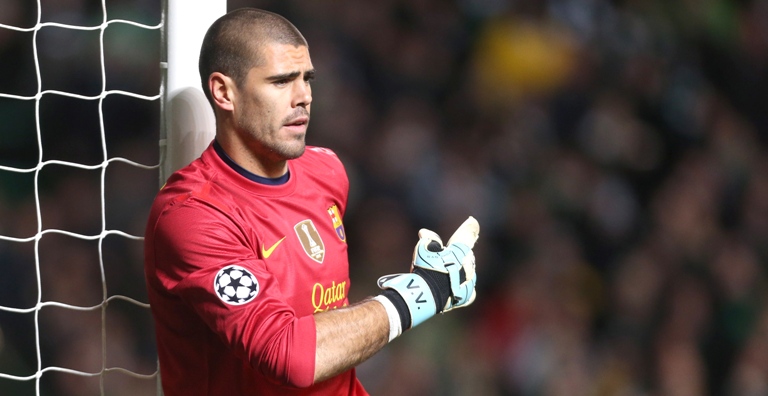 Valdes has played 12 years at the Nou Camp and collected 11 accolades during his time so a transfer will attract a lot of attention and perhaps trigger the attention of other clubs around the world. Valdes almost joined Monaco last summer, but he decided to respect his contract and stay at the club. Reports claimed that Brendan Rodgers was also keen on Valdes last summer, and it thought to be optimistic of beating the French sides Monaco and Paris Saint-Germain.
But then again why should Liverpool buy a 32-year-old goalkeeper to – probably – replace our current first-choice goalkeeper: Simon Mignolet? The Belgium has been terrific this season with some spectacular and important saves. I know that he also made some errors but he will certainly develop as he is just 25 years old.
Mignolet's averages saves per game: 2.19, in 27 appearances, while Victor Valdes's averages save per game: 2.38 – in a total of 21 appearances. Carrying Valdes's high wages is a big problem for Liverpool. He will probably not start every game so I don't see the need to go for Valdes. Liverpool must look for players who can strengthen other areas of the team like a defensive midfielder and a winger. Liverpool isn't the right club for Valdes and that's why I hope that these transfer reports will stay rumours.  
You can follow me on twitter: @LFC_newsblogger