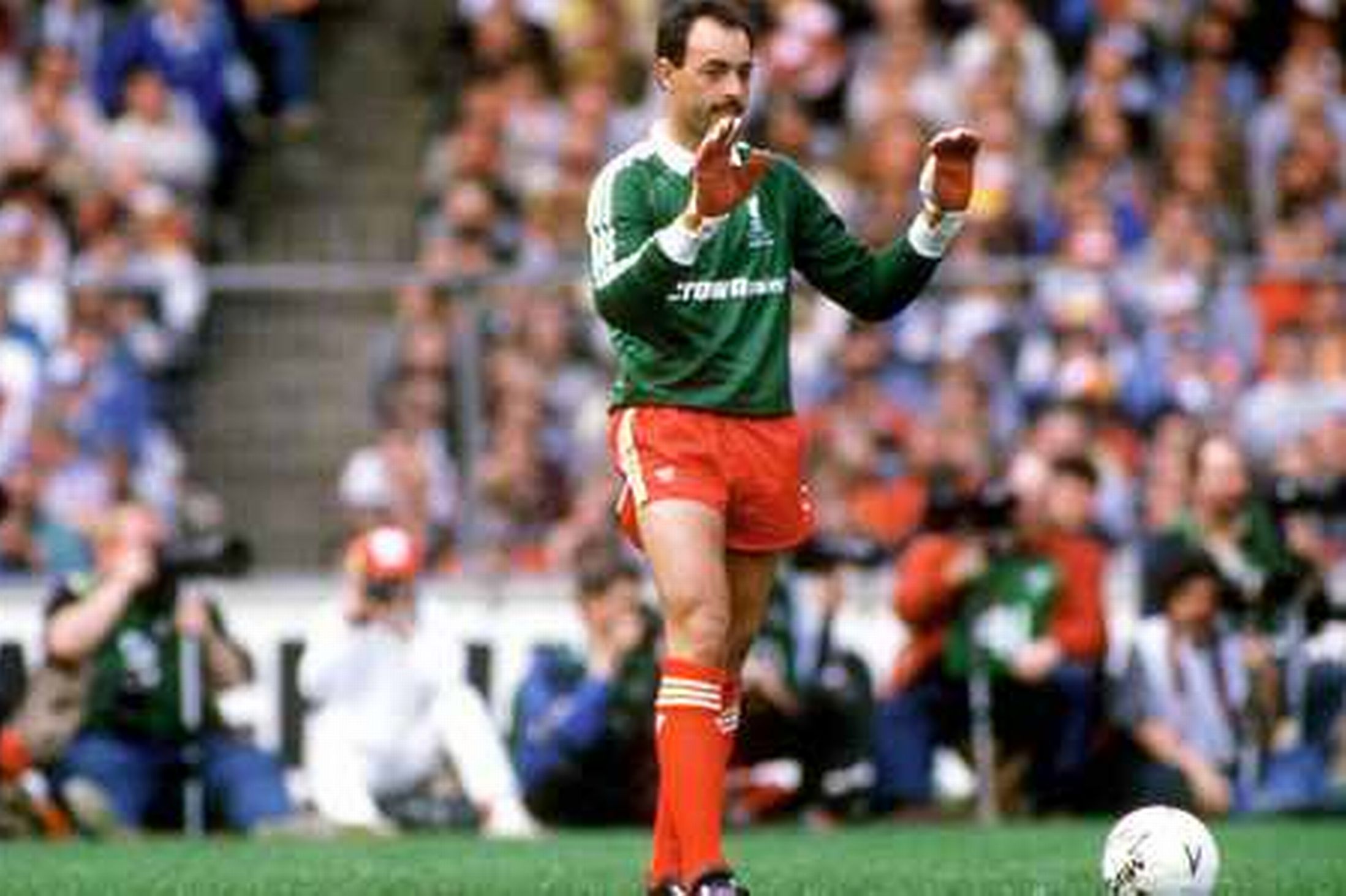 The man in the green jersey strutted from post to post. He wore the hopes and prayers of thousands confidently on his shoulders, exhibiting their concerns like a rich fur coat to flaunt with pride. He smiled to the camera men, bit the net, joked about his goal line and toyed with the minds of the opposition. Up stepped Graziani – missed! "And if Alan Kennedy scores, it's all over, Liverpool has won". Not Augustus, Trajan, Maximian nor Constantine could have saved the Romans this night; the red machine was in full effect.
Twenty-one baron years later, a generation stared at the crazed, sweaty Scouser as he motioned in front of the bewildered Pole; 'REMEMBER GROBBELAAR?!' Carragher screamed at Dudek. The goalkeeper did. On the grounds of Constantine's second Roman Empire, the Reds made it 5.
Like him or not, we can all appreciate the great influence that Bruce Grobbelaar has had on the success of this club. Yet if it was not for the guiding hand of fate, the odds of Brucey playing football at all would be so overwhelming that Ray Winstone's in-play floating head would (hilariously) combust as he considered the returns.
It all started when a fourteen year old Grobbelaar was playing with friends at a local school. A passer-by approached the moustached youth (go with it) and asked him to play for his team. The passer just so happened to be a Scotsman named Dave Russell, who coached the youth squad of an all-whites team called Salisbury Callies. Upon impressing, Bruce was drafted into the first team; who promised to pay his travel costs, plus two dollars for each win. Within the same year he had made his professional debut and was playing in front of 30,000 spectators. Rosy? Not quite. Salisbury was the only white team in a Zimbabwean black league during a time of racial tension. Alongside his two dollars for a win, Grobs would receive a police escort out of the townships.
His blossoming career was interrupted when he was drafted into the army to fight in the Bush War. In an environment where only the fortunate survives, Bruce was as lucky as they come. He spoke in the marvellous 'Liverpool Heroes' by Raghnild Lund Ansnes of several events which shaped his character. Grobbelaar was the stick leader in the army and was in charge of several men. One day, the vehicle in front of his drove over a land mine and exploded with four fatalities. Later, a friend was shot down just metres ahead of him. Yet it was never Bruce. At one point, his men were ambushed and he was abandoned. Grobs desperately radioed for help; and who was the person who responded to his frantic pleads when he thought it was all over? His cousin. What are the chances?
"To say it changed me is an understatement. From then on, I set out to live life to the full." That he certainly did. The man who arrived in England with £10 and left with £1 was so eccentric he made Salvador Dali look like a 'basurero' conformist. Upon leaving the army, Bruce was asked to fulfil a scholarship to play Baseball in the United States but his mind-set was not right for it (imagine that? They would have loved his antics across the pond).
Then in 1977, Star Wars hit the screens, the first Apple computer went on sale, Bob lifted 'ole Big Ears' and Bruce returned to his birth-country to play for Durban City. When the South African army tried to recruit him to fight on the wrong side of apartheid, he moved to Canada to play for the Vancouver Whitecaps. After struggling to emerge as the #1 keeper', Bruce went on loan to Crewe Alexander.
There are days when you wake up and can have no idea of the magnitude of what's to come. When Tom Saunders trudged his way down to Crewe on such a day to watch the fourth division side play, he wouldn't have had a clue that he was about to spot a future European Cup winner. Maybe old Tom had watched the forgettable 'Concrete Cowboys' starring Tom Selleck earlier that day and thought 'what Anfield needs is more moustache', maybe he hadn't, (he definitely hadn't) it's hard to say. Nevertheless he liked Bruce and strongly recommended him to Paisley.
However, nothing is ever easy with Grobs. The day after he signed for Liverpool his work permit expired. Peter Robinson improvised and sent the keeper to Paris, but they wouldn't let him enter the country on an African passport. He couldn't return to England so the Zimbabwean was stuck in transit. Tom Hanks received acclaim for his role in 'The Terminal', yet this is just another chapter in Grobbelaar's Hollywood story. Whilst solemnly perched watching the crowds of people going about their business in the airport, he noticed a woman holding a South-African passport. He chased her down and discovered that she had obtained entry from a '24-hour shopping visa' which he could get over the counter. What are the chances? That through the crowds he noticed this one particular woman, and why hadn't she put her passport away? Paris is notorious for pickpocketing, somebody should have told her. My aunty Maureen nearly got her handbag pinched by the Arc de Triomphe. Anyway, as it was, the very next day Bruce Grobbelaar became a Liverpool player. 628 appearances, thirteen trophies, ups, downs and one outstandingly monotone rap solo later, it seems it was all just meant to be.
'There is no such thing as an accident, it is fate unnamed' – Napoleon Bonaparte.