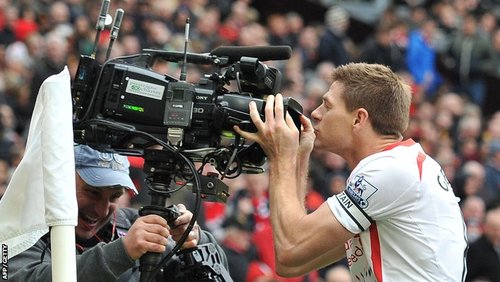 By @kopthoughts
Where to start? Oh yes we just beat United away scoring 3 in the process and really should have had more.
SAS had an off day and we could have scored more on the counter, it should have been easily 5.
Rodgers got his tactics spot on again, keeping with the diamond and the players who finished the Southampton game.
I think what is most worrying for United fans is that Moyes didn't react to the formation which we played and never changed his dis-jointed team at any point to combat it.
But we all know we can score goals for fun, you score 3, we'll score 5 attitude is only going to get you so far.
At last clean sheets!
What is more important is the two clean sheets away from home against two of the top 10 sides.
We are looking more comfortable with each game which goes by with Gerrard in the DM role and Skrtel now partnered with his old chum Agger. I mentioned before about how Allen has helped in recent weeks, you can read that here.
http://kopthoughts.tumblr.com/post/79994480877/the-joe-allen-quandary
There were rumours of Sakho coming straight back in but I think that was never going to happen in such an big game. Sakho is the future of our defence and it will be built round him next season, but right now we are concentrating on winning games.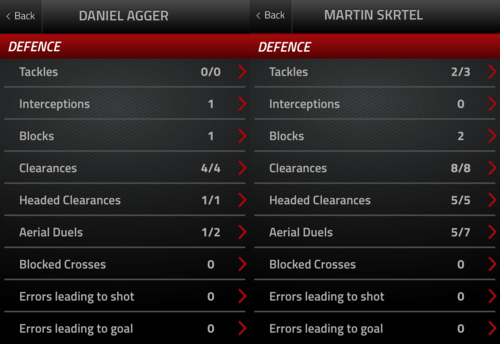 Skrtel has improved since we started to have a some what settled back 4/5. I think he has learnt what is now expected of him with Gerrard dropping back and he can get on with what he is good at, defending.
He is never going to be a ball playing centre back but as the stats show his clearances are vital and he puts his body on the line when we are under pressure.
I think that he and Sakho could create quite a formidable partnership at the back for the rest of the season and possibly next.
Jon Flanagan
What a game young Flanagan had but he was very lucky not to get sent off, TWICE! It is great to see so many English/British players playing week in week out for us and I can not see any reason why he hasn't made the U21's squad lately.
Cardiff Away
Would like us to go 4-3-3 with the only change being Sakho coming in but I have a feeling that we will be unchanged.
Time to start dreaming I think.