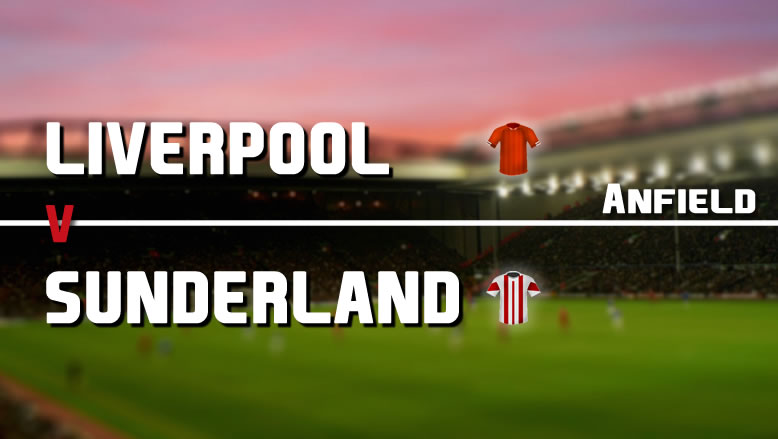 Today Liverpool play their game in hand at Anfield vs Sunderland. Every game till the end of the season is important now as we have became title contenders. So we should see a very strong lineup. I think tonight we should take the opportunity to re-introduce players coming back from their injury's, to help us succeed with our title run.
Brendan Rodgers has told us he is looking to use the same team that we used vs Cardiff, as we all know the Diamond formation we have been using lately did not work vs Cardiff's Five at the back, therefore we had to change things around for the second half, which led to our victory. So tonight we need to be careful of the choice of formation that Sunderland use.
Below is my potential lineup that Brendan Rodgers may choose.
GOALKEEPER
Simon Mignolet has been an excellent signing for us since replacing Pepe Reina.
DEFENCE
Johnson, Skrtel, Sakho, Flanagan
So far this season Liverpool's defence has been questioned and criticized, but with outstanding performances from our Forwards our manager has nothing to fear, although we do need to sort the defence, if we want to go far.
Since Enrique  has been injured John Flanagan has been filling the team sheet, starting at full back. He has been outstanding and has really deserved to be in our starting eleven. Due to Sakho's injury he has missed all of this years games so far (except for a brief appearance at Cardiff), so Rodgers may use tonight not only as a rest for Daniel Agger but for Sakho to regain his first team place and match fitness.
Midfield 
Henderson, Gerrard, Lucas, Sterling
The great thing about Liverpool's Line up is that we can adapt to any system, but the tactics used in our last to games has been brilliant.
With Gerrard holding the role, he could be flanked by the impressive Jordan Henderson and returning Lucas Levia , with Raheem Sterling coming back in after being interchanged with Coutinho on Saturday.
Forwards
Sturridge, Suarez
It doesn't take a genius to decide Liverpool's starting strikers, Suarez and Sturridge are on outstanding form as they are the top goalscorers in the Premier League at the moment. With 47 league goals between them this season makes them the most feared Premier League duo this season. The pair work incredibly well together and you wouldn't bet against both of them getting on the score sheet tonight against lower league team Sunderland.
Tom Owen