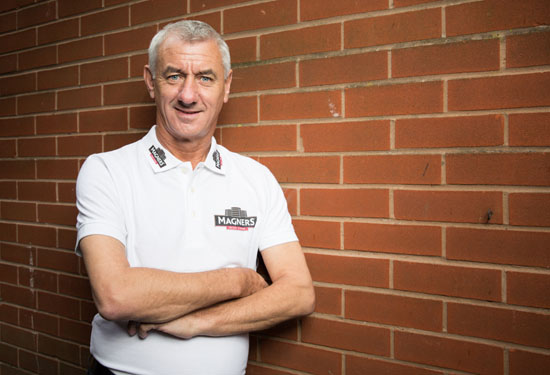 Ian Rush was making a surprise delivery to the latest Magners £1k-a-day promotion winner (who's a huge Liverpool fan), I had the privilege of speaking with him.
I asked Ian if he was surprised on the improvement Liverpool made last season over the previous season. Like many people he was surprised on Liverpool's remarkable improvement, he was expecting Liverpool to finish fourth so they definitely exceeded all his expectations.
Ian is however cautious as next season will be harder, by having Champions League football it is going to be more challenging.  "We need to improve on the squad in case we get injuries". Ian believes that we can improve on last season, maybe with a good run in the Champions league and winning a trophy. He did stress that we have to finish in the top four again.
I then asked him if he thinks Liverpool can add to the strike force, he doesn't believe we can add to the great strike force we have.
I followed it with a question on if he believes that Suarez can get any better. He laughed and told me that he didn't believe that Suarez could improve from the previous season and he proved him wrong. He is a special player and would love to see him at Liverpool for a long time.
My next question was about our defence and why he thinks we conceded so many goals. Rushie's answer was "because of how we attacked and Brendan adopted an attacking football style with a  focus on scoring more than we let in. The attacking style of football is a joy to watch."
I asked him if he could have scored against the current defence, his answer was 'yes'.
I always wondered if of the 346 goals Ian scored he had a favourite, his answer "there is no special one, they were all as important. My job was to score goals and that is what I did."
My final question related to the World Cup and his prediction. Rushie believes that It will be an entertaining contest and there are 7 or 8 teams that could win it. He has a feeling that a European team might make history by winning it in South America although he didn't dismiss Brazil, Argentina and Uruguay.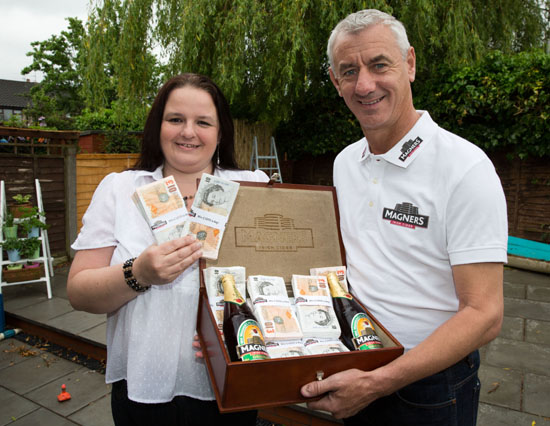 Ian Rush made a surprise home-delivery to Liverpool fan, Deborah Keenan, after she scooped £1,000 as part of the Magners £1k-a-day promotion. Now is a good time to pick up your Magners Original or Pear multi-pack at your local supermarket for your chance of an instant win! #WinAGrandADay