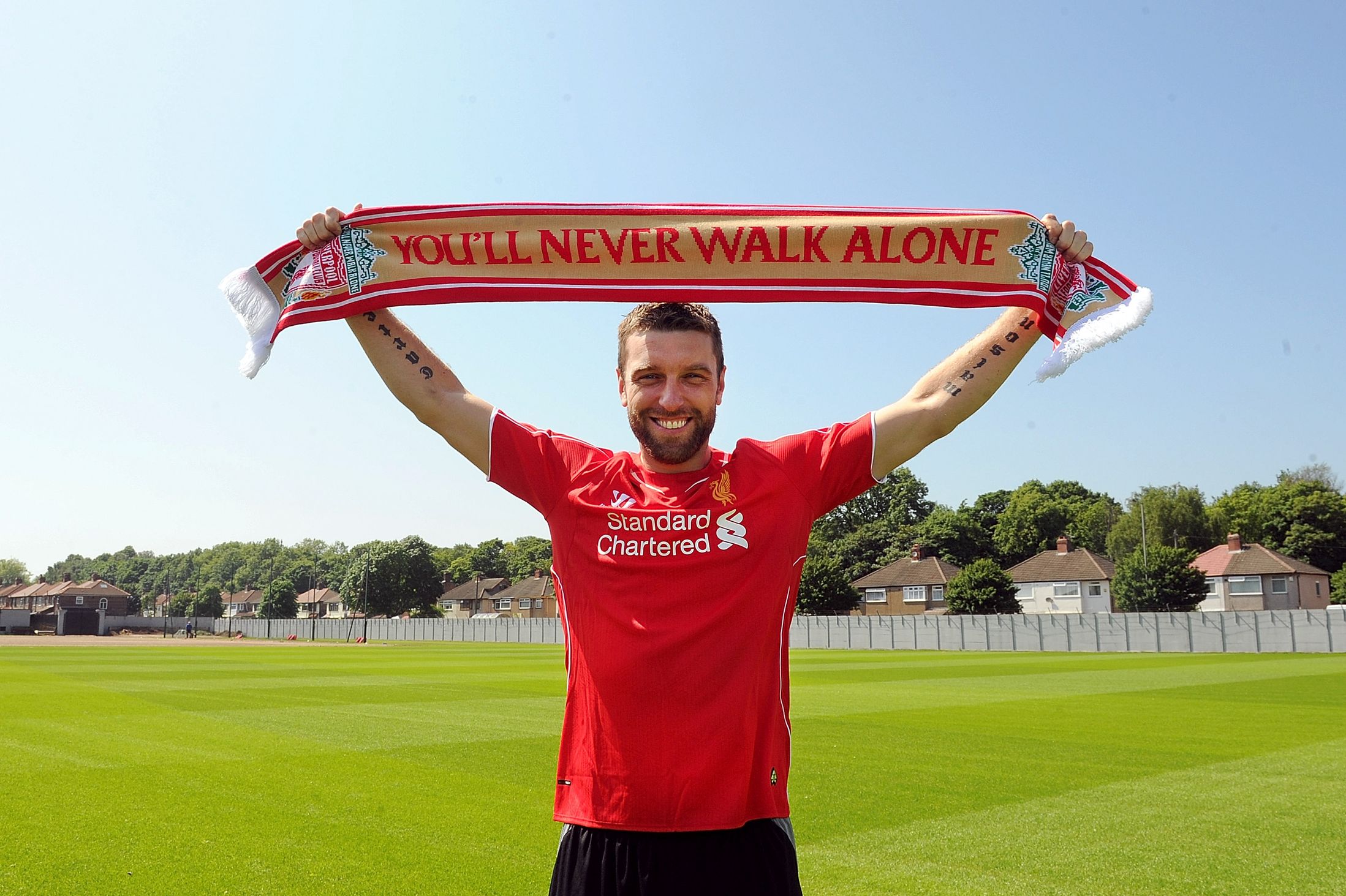 Liverpool have made it clear that they intend to spend like the big boys in order to keep their top four status as well as advance as far as possible in the three cup competitions they will be playing. And spend they have, shelling out over £60 million on players over the past few weeks. But just how successful have Liverpool's ventures in the transfer market been so far? And what does the club need to do in order to ensure they get the best deals possible and be able to not only make Champions League next season, but challenge for the title as well? This mid transfer window report card will take a look at all of that, evaluate what the transfers have brought the club, and give Liverpool a grade out of 10.
Departures
Only one notable player has departed Anfield so far in the summer, but that player was Liverpool's most important last season as the club finally qualified for Champions League play following a multi-year absence from the competition. Luis Suarez completed a transfer to Spanish giants FC Barcelona for a fee of £75 million. The striker was Liverpool's top scorer AND top assister despite missing the first five matches of the season due to suspension.
Suarez leaves the club suspended (again) for a further three months following his bite on Italy's Giorgio Chiellini at the 2014 FIFA World Cup in Brazil a few weeks ago. Unable to train, play, or participate in any football related activities, Liverpool were losing their striker in a season where they would need as much firepower up front as possible. The offloading of Suarez this transfer window was both a necessary and a tactically astute decision: Liverpool got a boatload of money for the striker, and they could reinvest said funds into players who would be available to start from day one of the season, not a third of the way in. Also, selling Suarez now was a guarantee that the maximum amount of money would be brought in, as it is unknown how the striker would have done after returning from suspension at Liverpool.
However, Suarez's departure put a lot of pressure on Liverpool's other attacking players, who will now have to score enough goals between themselves to compensate for the striker's loss. And with the Uruguayan registering a 30+ goal season last term, it will not be easy for Liverpool to blaze through matches 3, 4, or 5-0 like in 2013/14. Striker Daniel Sturridge will be expected to improve on last season's 25 goal haul and the wingers and midfielders will be put under more pressure to score goals.
All these factors put together mean that the sale of Luis Suarez was a slight positive for Liverpool, which is why LFC's departure grade is a 6/10.
Arrivals
Brendan Rodgers has quickly reinvested the money received from the sale of Luis Suarez. 20-year old defensive midfielder Emre Can was brought in from Bayer Leverkusen for a fee of around £10 million. The player is to be the heir to Steven Gerrard's position, and could even dethrone the Liverpool legend as the season goes on. Even if Can won't be a starter this season, he brings in valuable Champions League experience as well as squad depth for Liverpool. It remains to be seen how low he is to be in the pecking order at the start of the campaign, with Lucas Leiva, Joe Allen, Steven Gerrard, and Jordan Henderson all established LFC midfielders.
From, Southampton, Liverpool acquired due Adam Lallana and Ricky Lambert for £25 million and £4.5 million respectively. Lambert was brought in off a stellar 13 goal + 11 assist season, and will add valuable backup to Daniel Sturridge. The 32 year old has shown that he is not done playing at the highest level just yet, and could slot in next to Sturridge in a formation with two strikers just as well as come off the bench as an impact sub. Lallana on the other hand joined Liverpool as their new chief left winger. Called up by Roy Hodgson to the World Cup, Lallana dazzled the Premier League last term as Southampton played some of the most attractive football all season. Quick and technically gifted, Lallana will not find it hard to improve on his nine goal & eight assist season with Southampton.
Lazar Markovic arrived from Portugese champions Benfica for £20 million. The attacking midfielder has been brought in with thoughts for the future, as he currently has not shown that he deserves to overtake Phillipe Coutinho or Rahem Sterling in the starting lineup. However, there may come a time when the £20 million shelled out on him would be seen as a bargain. The 20 year old Serbian international made almost 50 appearances for Benfica, scoring seven goals as the club won the Portugese league, Cup, and League Cup in addition to being runners up in the 2013/14 Europa League final. Markovic is quick but gets dispossessed a little too easily, something he will have to improve on if he intends to be a starter for Brendan Rodgers.
Overall, Liverpool have done well to reinvest the money from the Suarez sale. However, despite all the squad depth options that were brought in, there was a failure to address one of the weakest points in the team- right back. Following Glen Johnson's poor season and knowing that Martin Kelly is the only replacement in the squad, its a wonder as to how Rodgers did not address the glaring issue first before going in and buying midfielders. Liverpool also need to sign a new striker to fill Suarez's void. It won't be easy and certainly won't be cheap to bring in a player like the Uruguayan, but if Liverpool intend to challenge for the title instead of just Champions League qualification, the purchase is a necessary one. There is good news for the club though, as Liverpool are thought to be close to signing 20 year old Sevilla full back Alberto Moreno for around €20 million. However until that transfer and the purchase of a forward are completed, Liverpool will have to make due with a 7/10.
Verdict
Liverpool have done a lot in not that much time, having sold their star striker and buying a host of players to strengthen the squad. However, Suarez will be missed in front of goal, as there is nobody else on the team, or in the league for that matter, that can create a goal out of nothing like he can. His sale coupled with the failure to address the issue of right back at Liverpool means that although they have had a solid transfer season (with no intention of stopping anytime soon), Liverpool can still improve on their dealings.
Final grade: 7/10